Reproductive behaviour of the Alpine newt Triturus alpestris: Mating and oviposition preferences
The aims of this study were to understand the role of body coloration and morphometry in mating, and to understand females' preferences for substrates for oviposition. This paper is unpublished.
Download text:
Paper, 144 kb


Larger versions of figures and tables, 177 kb

Photographs of Mesotriton alpestris veluchiensis taken during the research.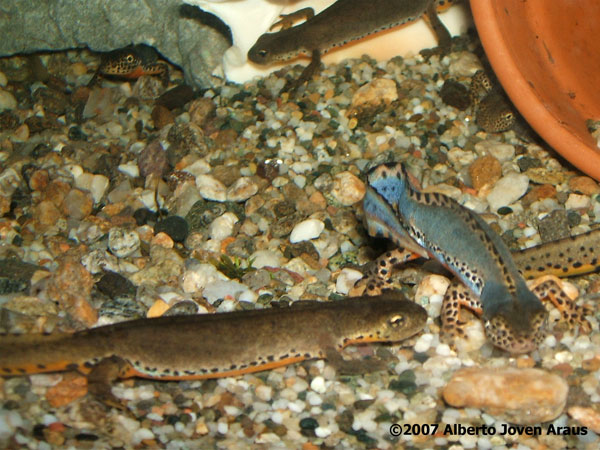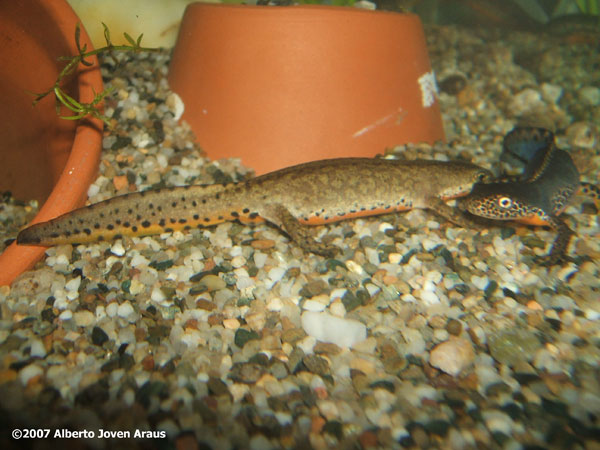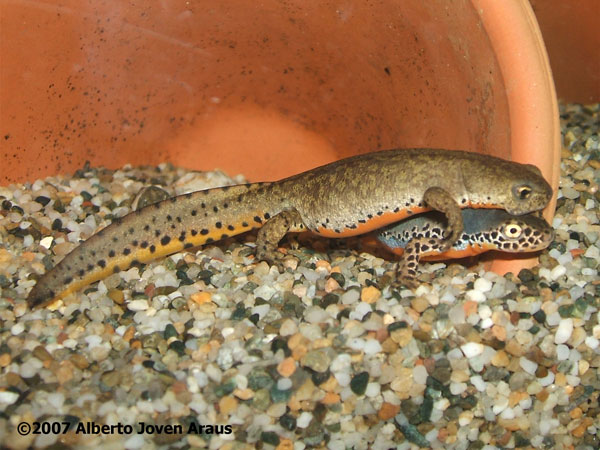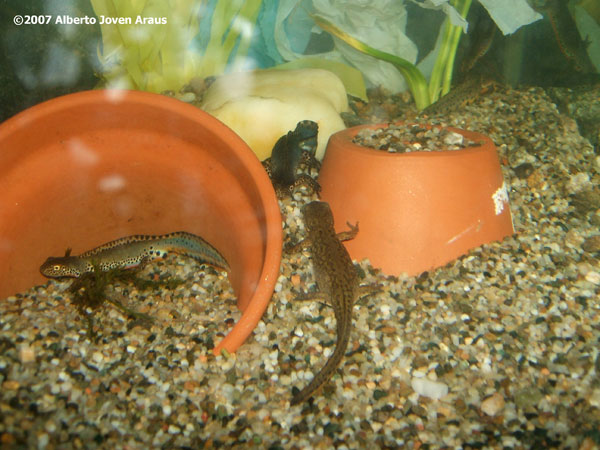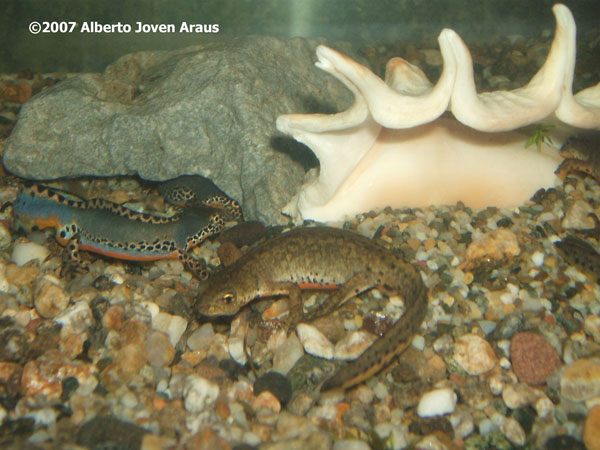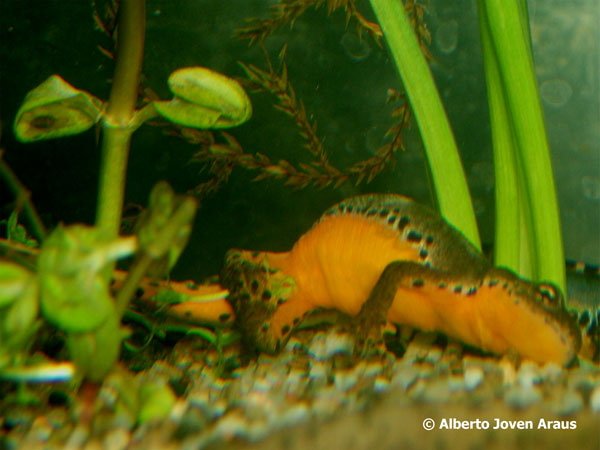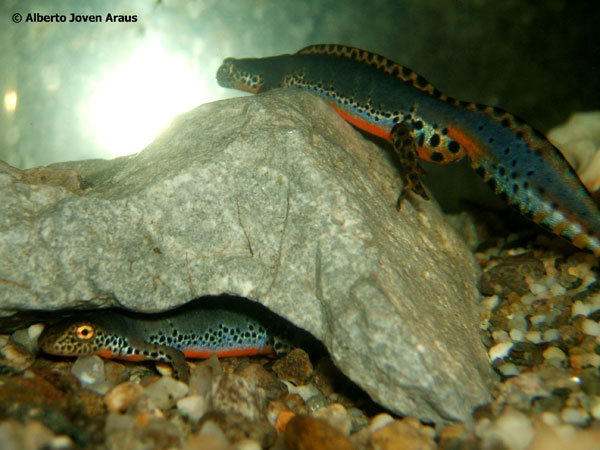 ---
© 2009 Alberto Joven Araus