Back to Main Index
Artistic Axolotl
Artwork
Silk Painting of Axolotls
"Aquatic Fantasy"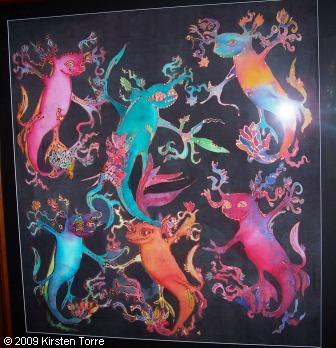 Artist & Photographer: Kirsten Torre
My interpretation of axolotls is that these fascinating little creatures are vibrant, colourful and interesting, and that they deserve to be displayed in their full beauty. They are my 'Aquatic Fantasy'.
Paper Axolotl Mask
"Maddy and Her Axolotl Princess"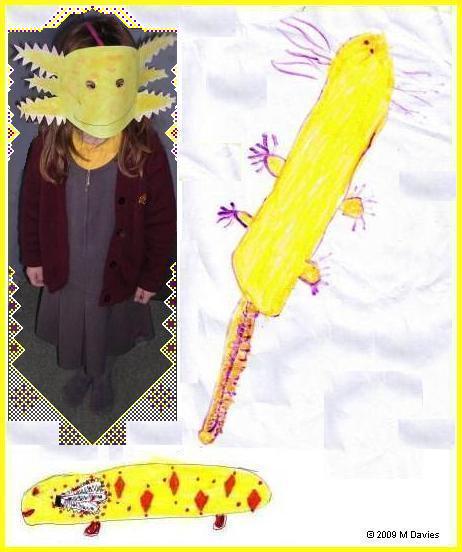 Artist: M. Davies
Ceramic Vase and Bowl
"Wild Type Axie and a Shrimp"
Kira's lovely vase depicts a Wildtype axolotl in pursuit of a shrimp.
"Axolotl Fruitbowl"
Beautiful axolotls at play.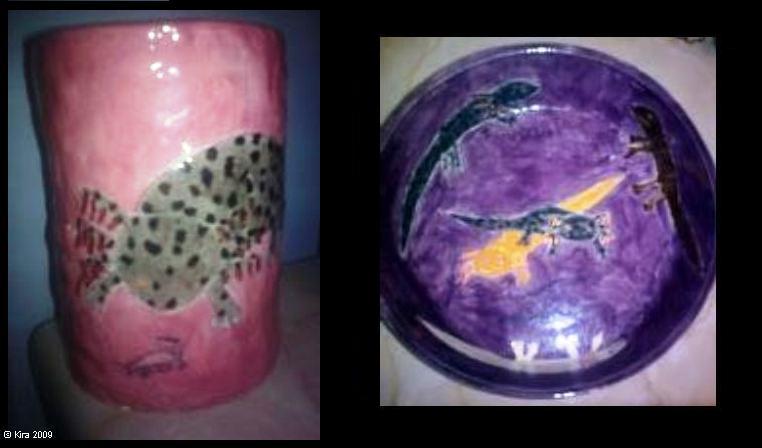 Artist: "Kira"
Last edited May 4, 2009
Back to Main Index
---
All content ©2009 Axolotl Sanctuary and individual copyright holders, as noted.