Joined

Apr 15, 2011
Messages

6
Reaction score

0
So, this was a typical herp trip...no plan, just a couple books and a destination in mind.
The 14 hour drive down was tough...the I-79 was littered with road kill remains (6 vehicles written off because of deer and bear collisions).
We got too the park and were instantly ANNOYED with the max influx of people going to the smokies...not what we expected. When we got to the visitor center we asked for a remote campsite and we were directed that way. Chugged two beers, ate a can of cold ravioli and out we went.
We cleaned up the mid elevation caudata we were looking for, so the following day/night we hit up the higher elevations. Flipping logs and rocks at 6300 ft was EXHAUSTING and we only got 1 of our 4 targeted high elevation species..so off to another part of the park.
This part of this epic journey was the only time I really thought "anything goes wrong and we are dead". A single lane dirt road (if you can call this a road) takes us to our destination. With a heavy rain and fog and no guard rail to prevent us from plummeting to our death we decided to start up the mountain. Little did we know the 9 mile drive up was all sharp S-bends and would take us over an hour, but with no place to turn around, we were..how would you say pot committed. We eventually got to a point where we couldnt see the road anymore. We parked the car, got out to see where the road was going and to our surprise the road was right in front of us but even more interesting was that the sign to the right of us informed us that we were at our destination (good thing we got out or we would have been driving for hours longer).
The drive home was unpleasant to say the least...6 hours of driving through the mountains during a snow storm (started snowing in west Virginia and didnt let up until Pittsburg). So 3528 Kms on the car, 13 species of salamander and 1 frog.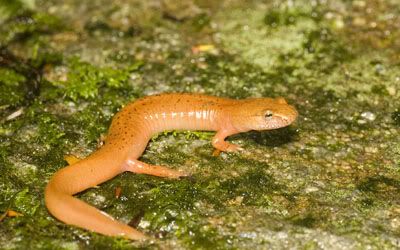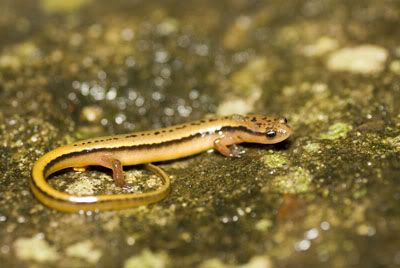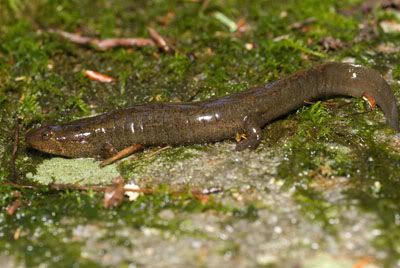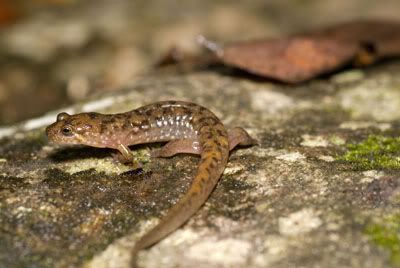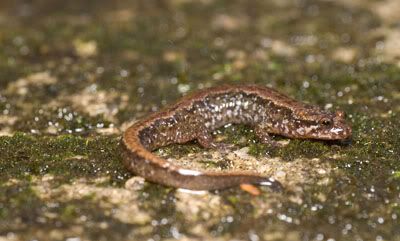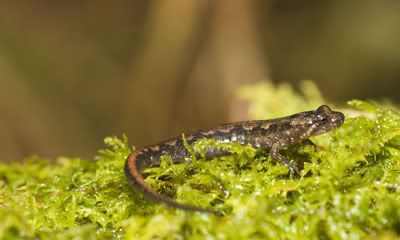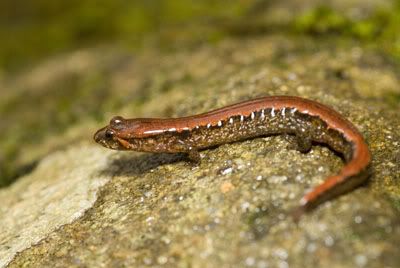 ohh wait, I think Im missing a photo or two
.
.
.
.
.
.
ahh, here it is