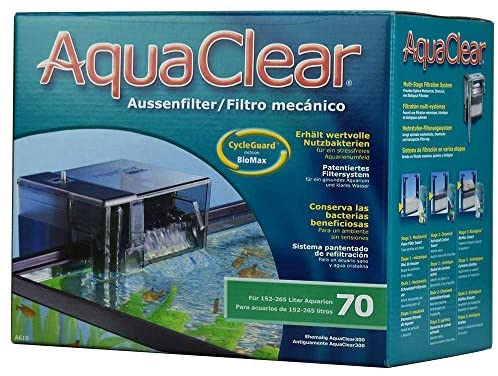 Amazon.com is offering the superb AquaClear CycleGuard Fish Tank Power Filter at its lowest price in several years.
These are widely regarded as the best hang-on-back filter and they allow you to use your own media choices and not get locked into annoying rip off cartridges, etc.
Normally between $40 and $50, right now it's $34.40 as a one-time purchase or $32.68 with subscribe and save normal 5% discount, or $29.24 with the 5 item S+S 15% discount.
Chewy is also discounting it to compete:
AquaClear CycleGuard Power Filter, Size 70 - Chewy.com
I've used these filters in all sizes for years and I highly recommend them. (At the time of posting we are not an affiliate of any of these companies).
Last edited: