Went through multiple threads and haven't seen anything like it. I live in Okinawa, and got an axalotl from the local makeman. We have had him for about 6 months and have never had an issue. I clean the tank weekly and he has a diet of pellets and blood worms. He lives alone, and there are no signs of other life. I.e. parasites etc.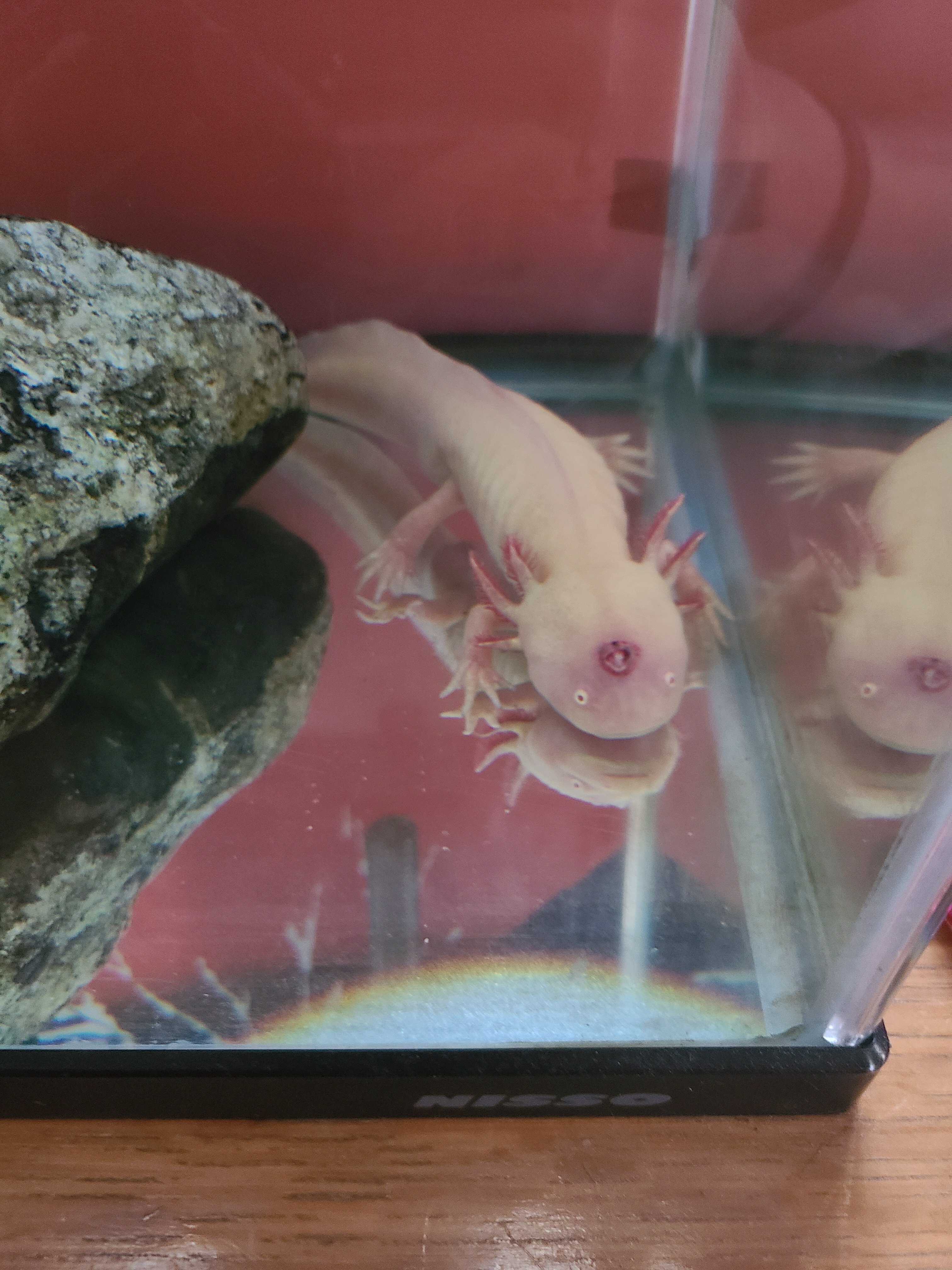 I assume he is in pain
but hasn't been freaking out. I put some black tea leaves in the tank so far as many recommended. Has anyone seen anything like this? I'd be grateful for insight and recommendations.
Thanks