Joined

Nov 12, 2016
Messages

32
Reaction score

2
Location
Hello all! I thought I'd show off the tank I just built for my axolotl. The 'land' portion is strictly for my own benefit because I love moss and waterfalls, there are no animals housed up there. The land is fully suspended over the tank bottom and above the waterline by about half an inch with the exception of the one piece of driftwood coming down to offer the axolotl as much room to roam as possible without clutter. My ax doesn't like to hide and has never gone in any cave I've offered so I'm just opening it up for him. The stone waterfall hides a filter and the top of it comes off so I can clean the cartage, the other waterfall has two points of water flow from a small pump next to the filter, hidden by the driftwood but still in a place where I can preform any maintenance.
Start of build: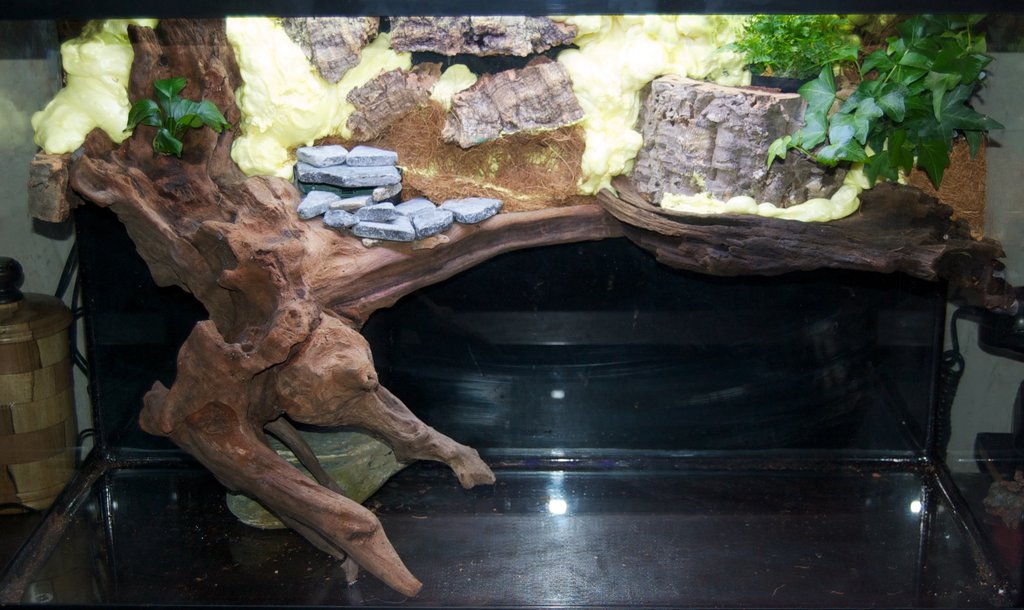 Build without water: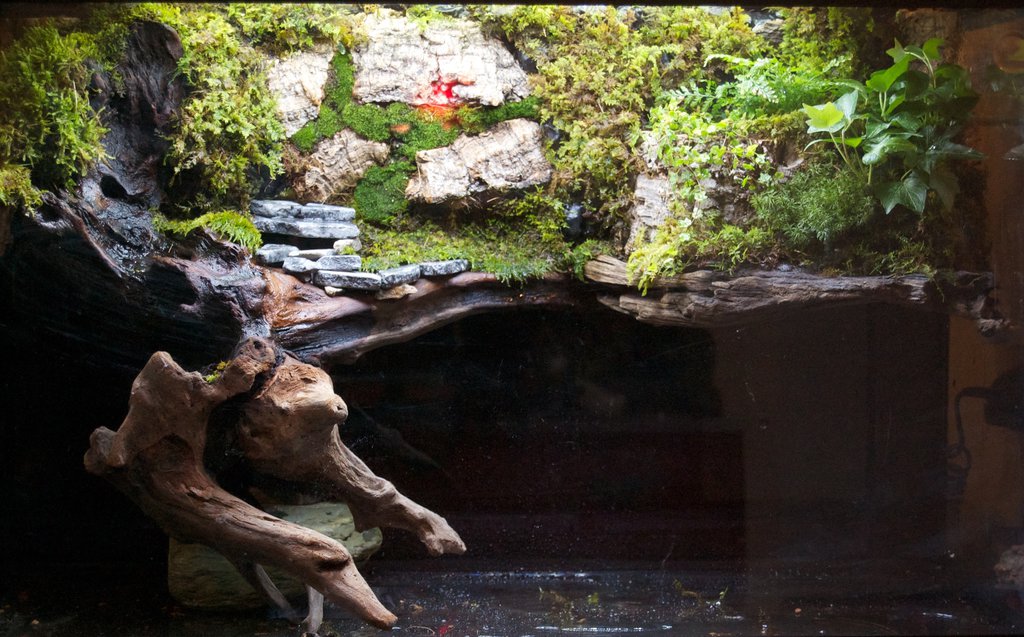 With water (lack of flash made things a little dark looking).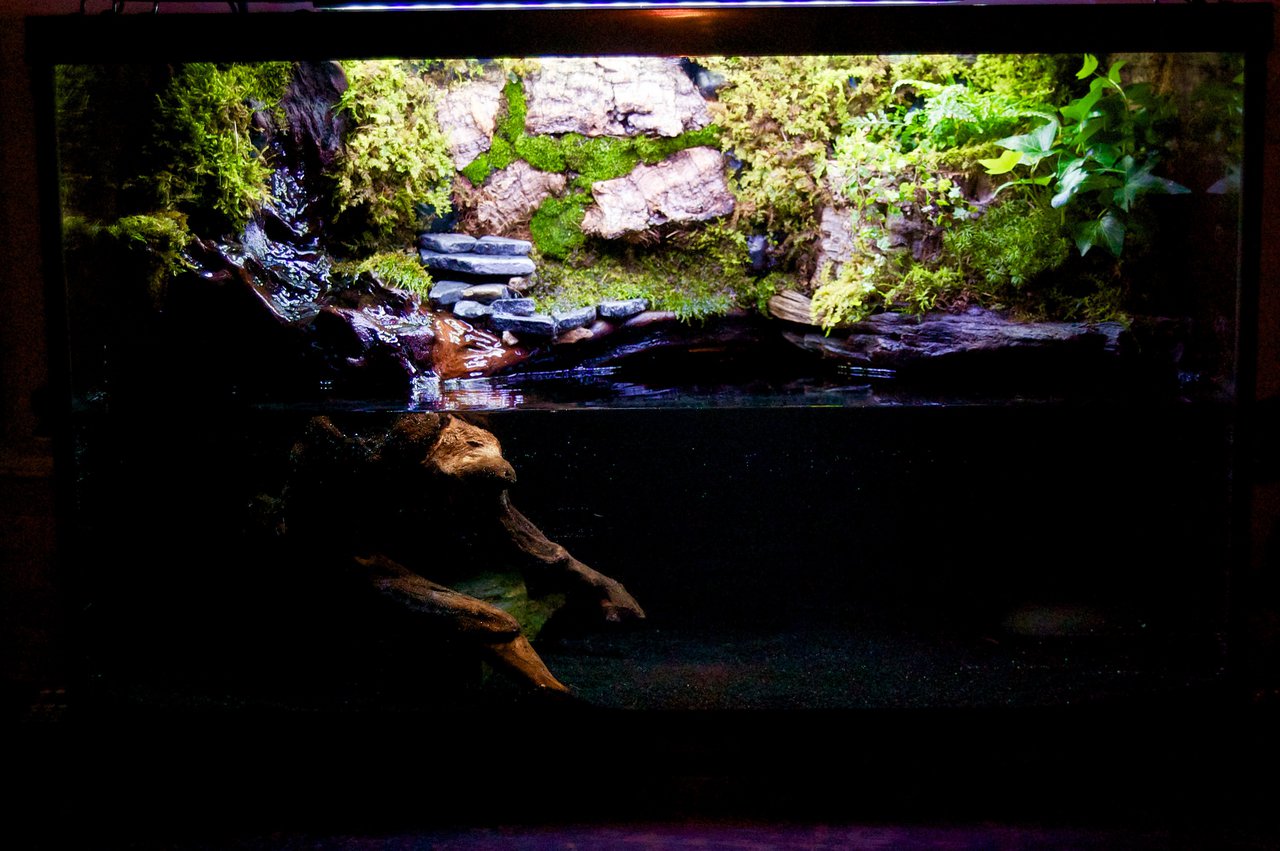 Here is a YouTube video of the tank in action:
https://youtu.be/Bji2-HWMd2k