Joined

Apr 30, 2020
Messages

71
Reaction score

20
Points

8
Location
Country

Canada
Lavender is about 3 years old, and clocks in around 10.5-11" last time I checked. Here's a handful of pictures so you get an idea of what a chonk she is: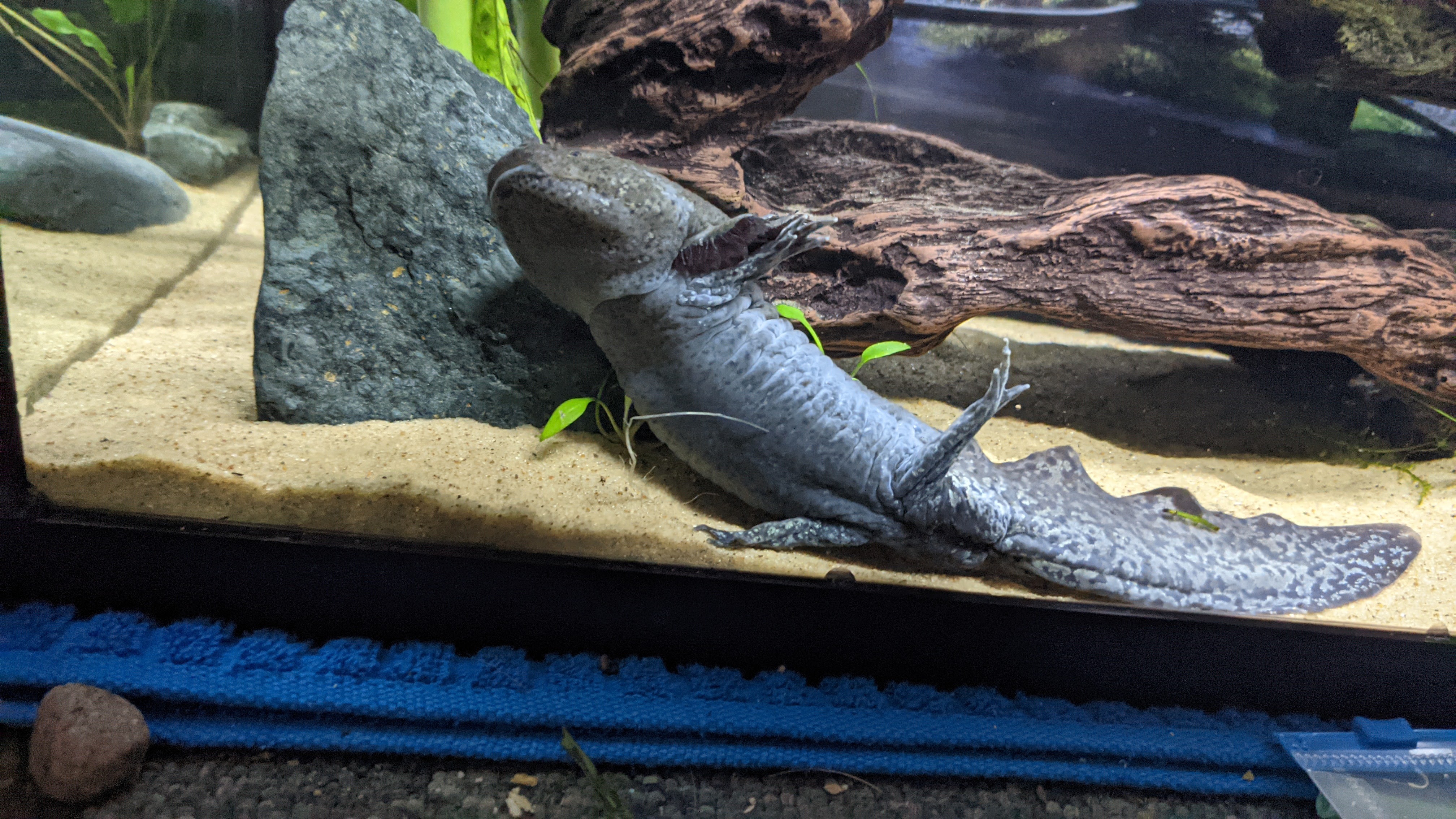 Lavender is very chilled out, especially as an adult. But she has never been particularly rowdy. (Also not completely sure she is a she).
Unfortunately she is a little bit traumatized after I went camping for 2 weeks, but that's another story. She's physically doing better, but is still coming out of her shell again with me.
Arthur is about 1.5 years old, and I only got him about 2+ months ago. He was on the brink of death, barely even 5" long. He is now a healthy 7" or so: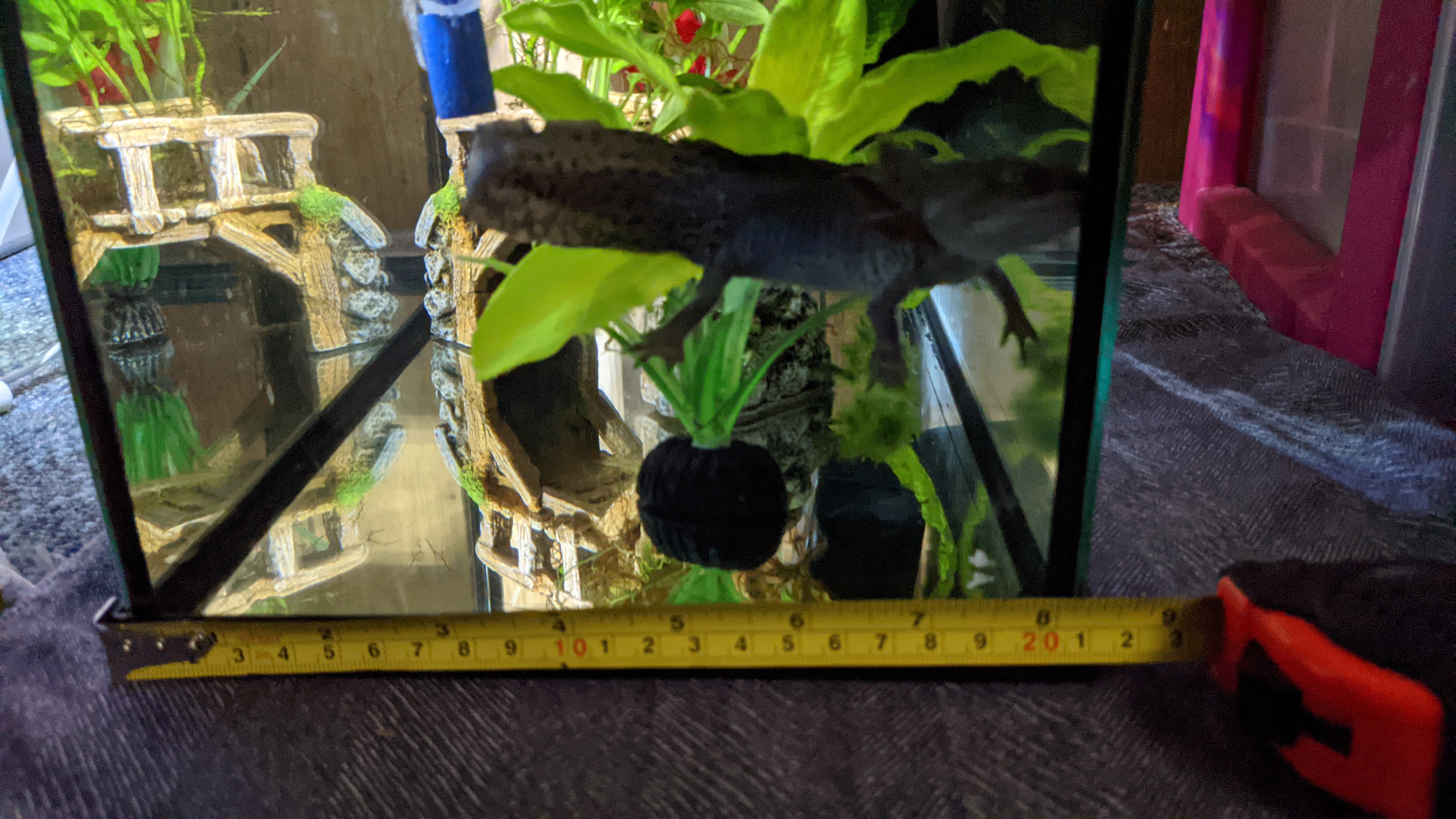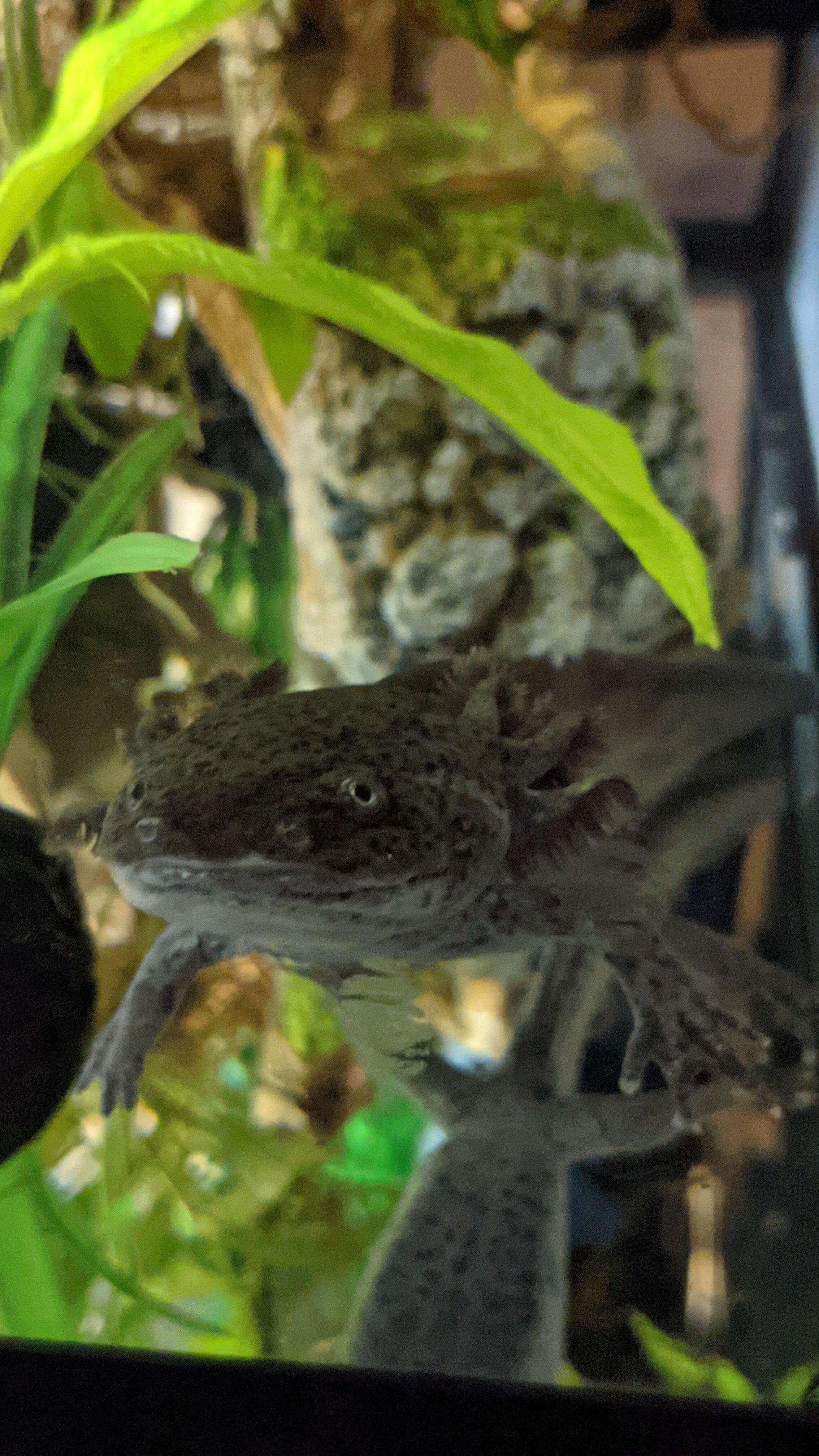 As you can see, although he is only 3" shorter, lavender is probably double his size.
I don't think she would be able to eat him, also not sure if she would even want to. She doesn't tend to seek out food, she prefers it to wave right in her face (preferably hand fed, what a diva).
My issue right now is the 5 gallon tank I put Arthur in temporarily when I rescued him is quickly becoming cramped. It was fine when he was still putting on weight and getting his strength back, but he's starting to look a little stressed in there.
At what point would I be okay to add him to Lavender's tank? It's a 3ft long 30 gallon with an aquaclear75 and big sponge filter, btw, this is it: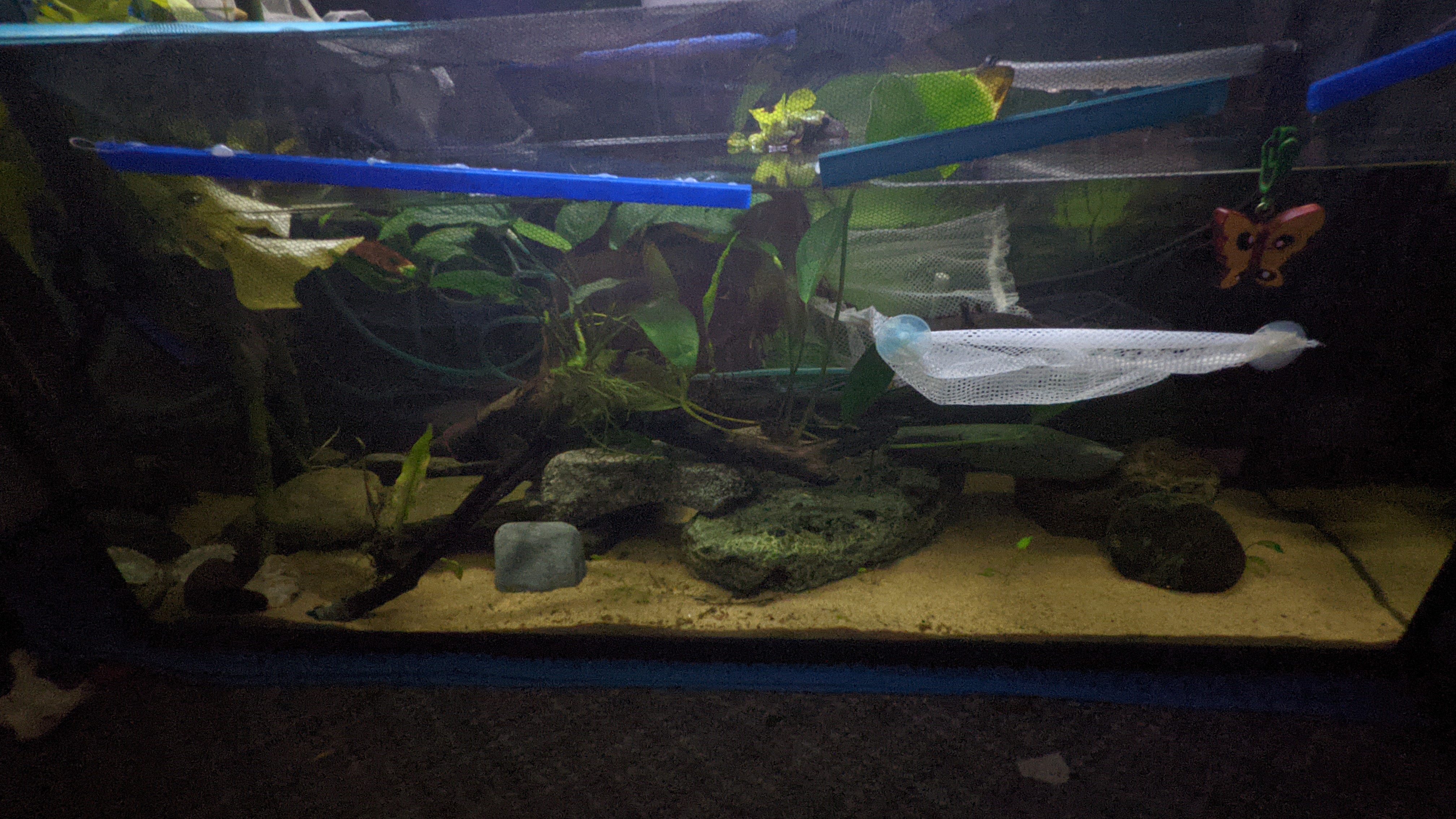 She loves her hammock btw, highly recommend one for your axi