Joined

Aug 24, 2007
Messages

394
Reaction score

40
Location
I had a very exciting (for me) surprise today in my salamander room. This is the first time I have had any breeding success with this genus, though I have heard some in Europe have bred them in the past.
Pardon the bigfoot-like quality of the photos. It is an awkward enclosure to take photos in.
I found the remnants of the eggs attached to the underside of a large flat rock. Based on the size of the larvae I suspect they were laid some time over the summer.
I tried for many years unsuccessfully at the Toledo Zoo to reproduce G.p. porphyriticus and G. p. duryi (however I was never certain that I had pairs as identifying the sexes can be a real challenge). I lucked out when herping last fall with a friend and encountered a very probable pair of G.p.dunni with some egg development visible in the female.
Unfortunately I did not find many larvae, fewer than 10. There probably was not a whole lot of food available for them after hatching, or perhaps the adults or siblings cannibalized a few. They immediately started eating black worms when I offered them.
Here is a photo of the male: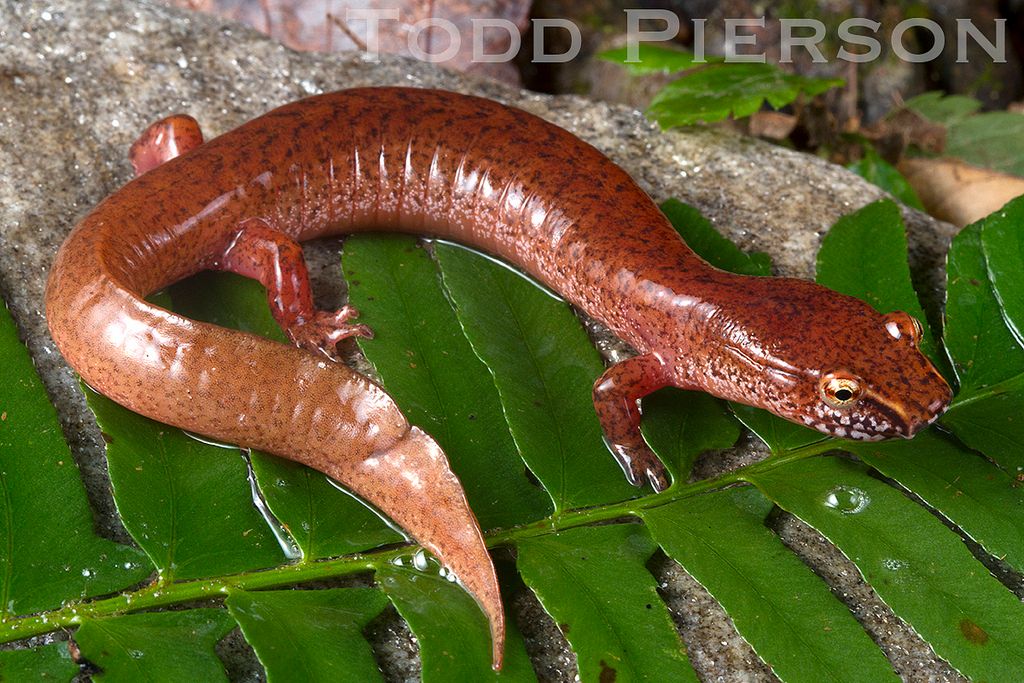 -Tim