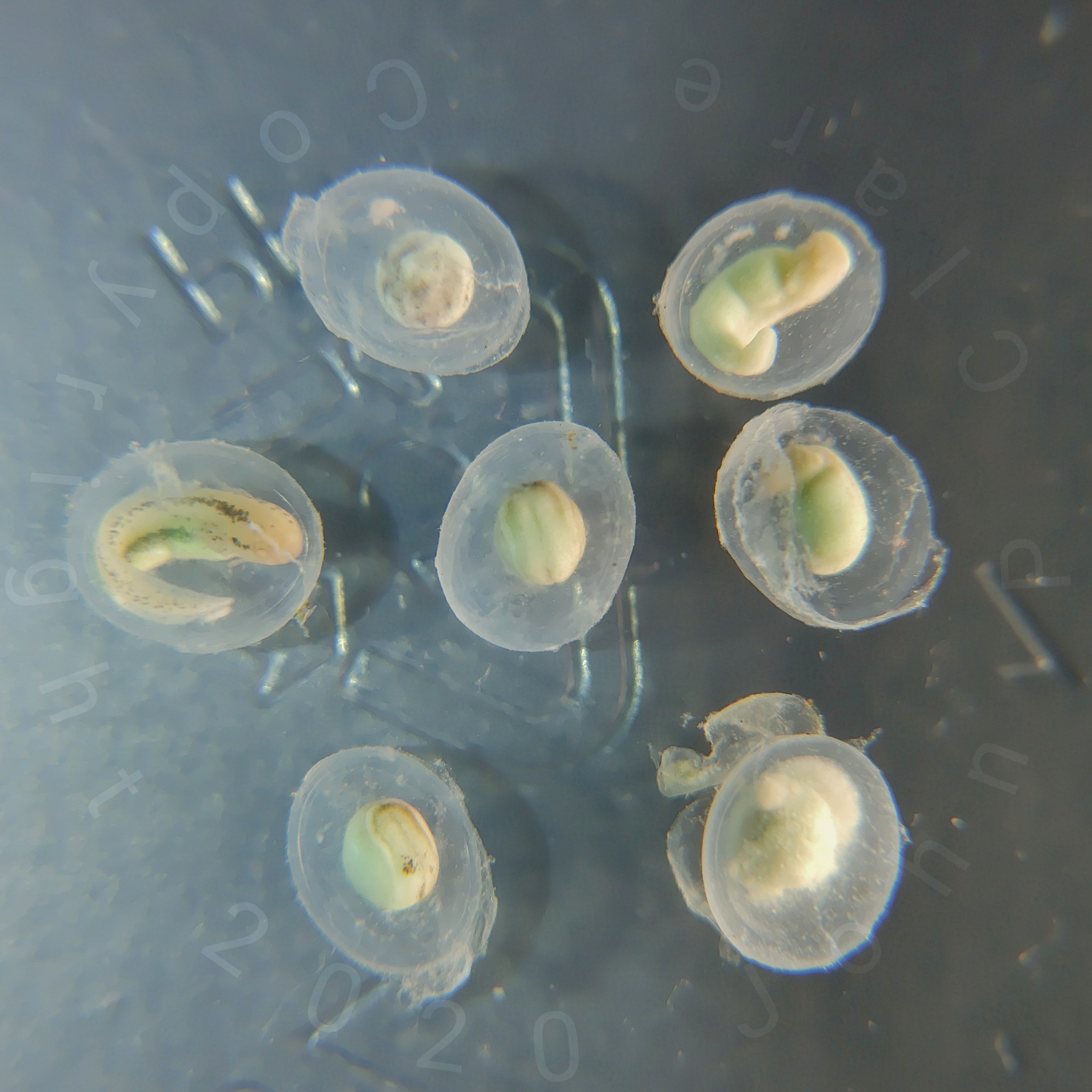 Here are 7 eggs of the Gold-Dust Newt,
Cynops ensicauda popei
. I had a group of these in Ireland until I moved to the USA in 2005. It's great to have these little ones and hopefully they'll do well. I raised my first group from eggs back in 2004.
Incidentally, this is a crop of a photo taken with an LG V60 mobile phone in 64MP mode and a cheap clip on close-up lens.