Joined

Jun 11, 2020
Messages

8
Reaction score

6
Points

3
Location
Country

United States
Display Name

Neuro100
Just joined today, have a lot of pages to read, but wanted to ask for help with an ID.
In April when I was cleaning off our pool cover, I found an egg mass in among the leaves and water. I put it in a big glass bowl with some aged tap water and a few of the leaves. The egg mass was smooth and slightly greenish in places, which worried me until I read this article about spotted salamanders and their symbiotic relationship with
algae
.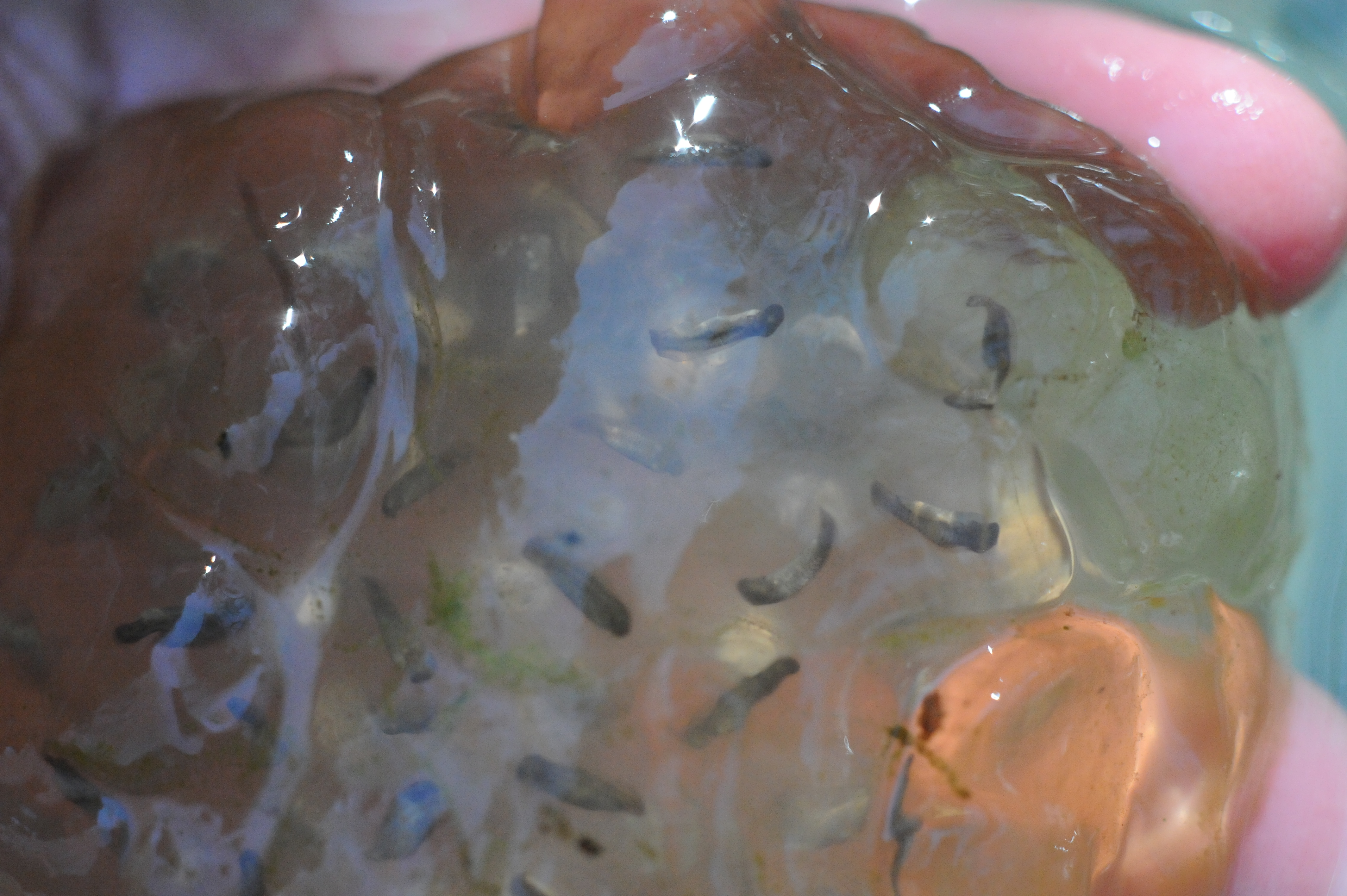 ,
Some started hatching after about a week. I collected a little water from a nearby vernal pool at first, hoping there were some things in there the smallest larvae might eat. As they've gotten bigger I've been feeding them live blackworms, which they gulp down (ha, now I have a tupperware full of worms in my fridge). I think they've also been eating mosquito larvae that are laid in their outdoor tank, because those seem to disappear.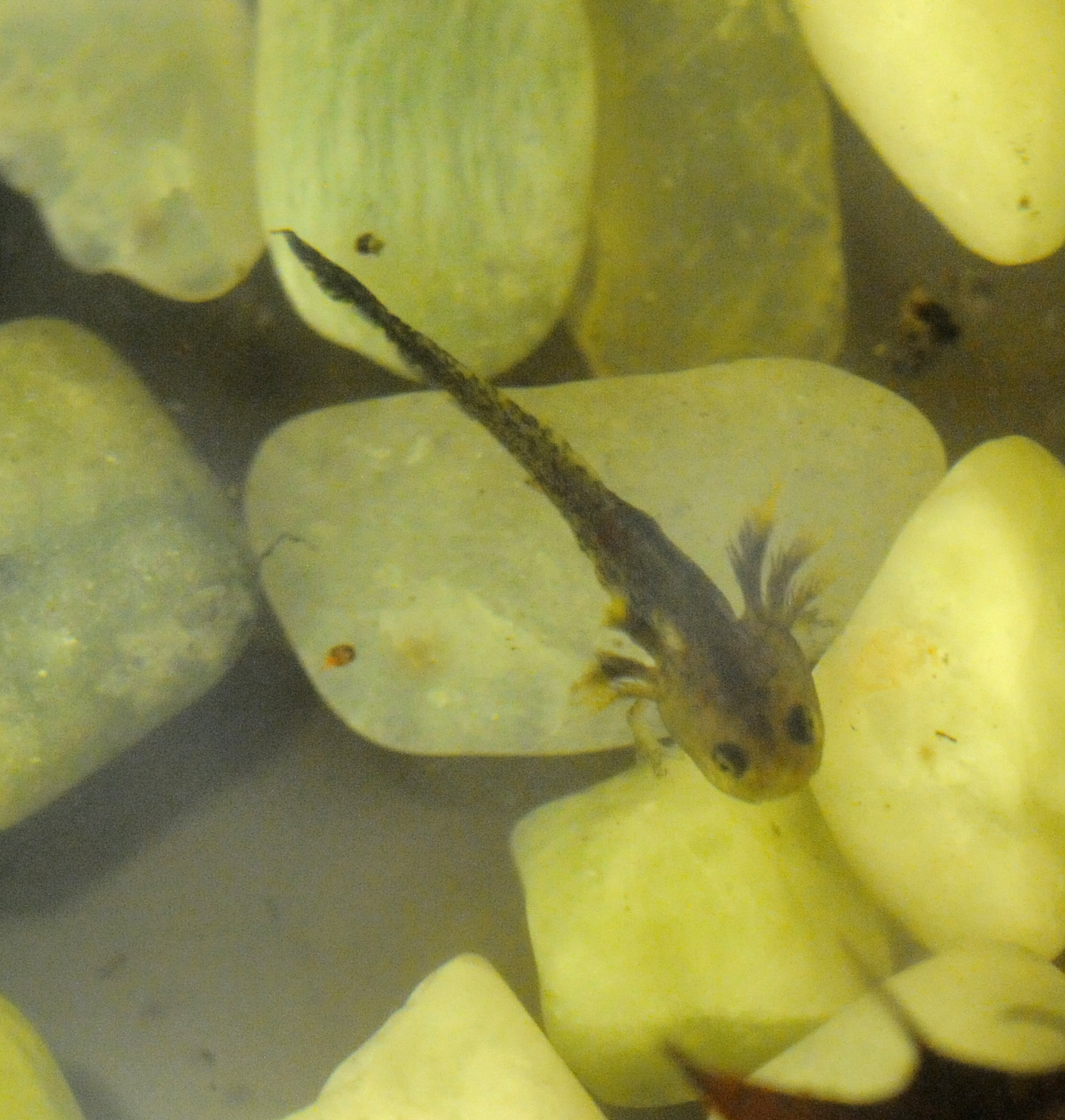 Right now the water in the tank is shallow--maybe 3" deep, with some leaves to hide under. I'm keeping it shallow so it gets enough oxygen without a bubbler, since that much turbulence seems problematic for these delicate little guys. I've read that water quality is important, but I haven't been changing the water, thinking that they normally live in stagnant pools that are slowly evaporating. Maybe this is a mistake?
The biggest one is close to 2" long by now. I'm planning to release them into the woods behind our house after they transform. I'm not sure what they are, but the egg mass algae made me think spotted salamander. Any ideas? (My profile picture is also one of them.)