Joined

Jul 17, 2021
Messages

1
Reaction score

0
Points

1
Location
Country

Canada
Hey everyone! I'm fairly new to axolotls care
first of all, i just bought a new axolotl from a local pet shop. When i arrived and set her in my tank, i realised she had white spots on her. I'm wondering if it could be fungus or if it's just her normal skin. Also, i just saw that her gills are uneven, is it normal too?
First photo is to show the white spots. Second to show her gills. I know we should not pet axolotls. But every time i put my (WASHED) hand in the tank, she just swims on it and stays in like this, i dont force her. So please dont tell me i should not do that, that's not my point.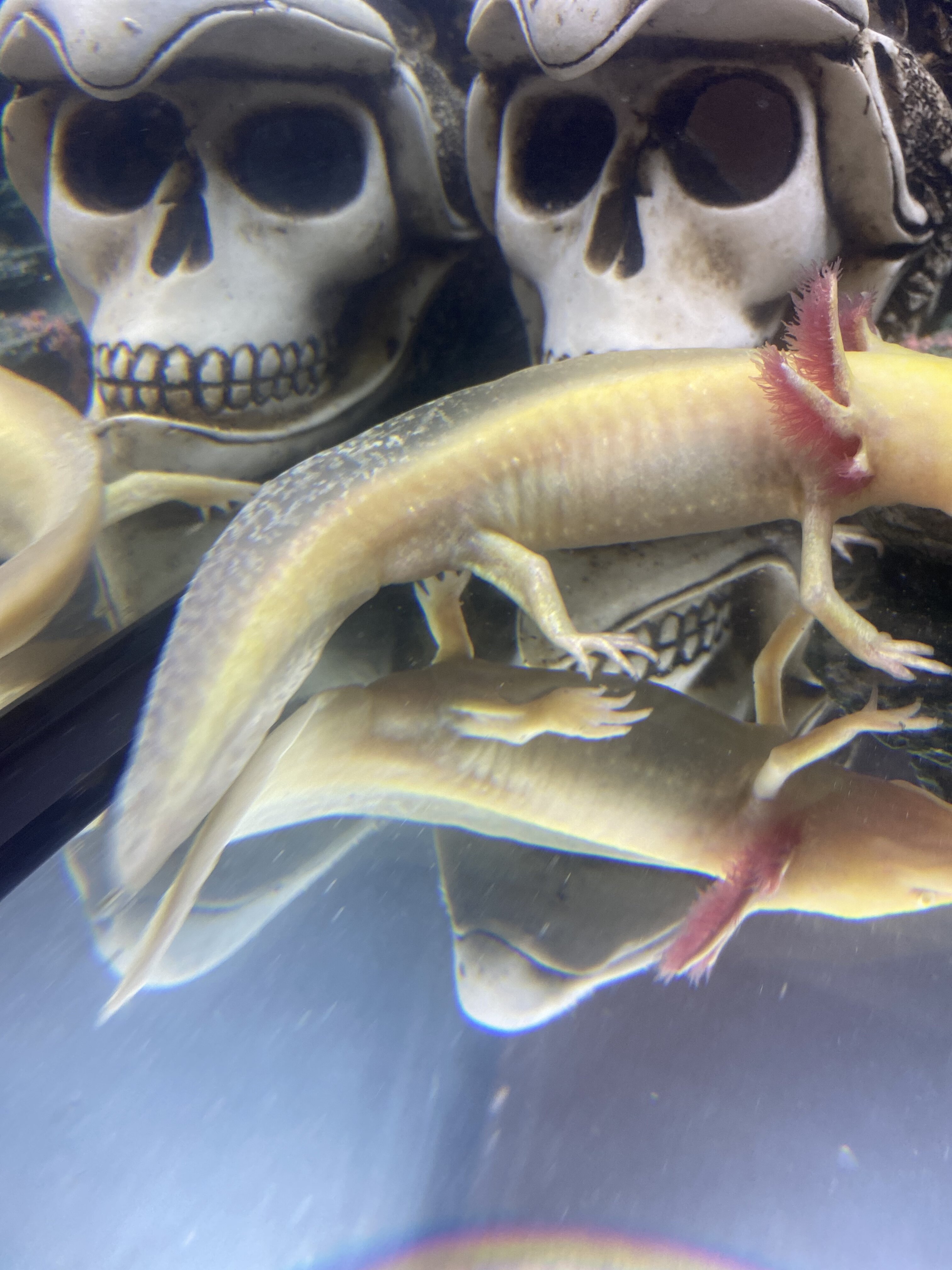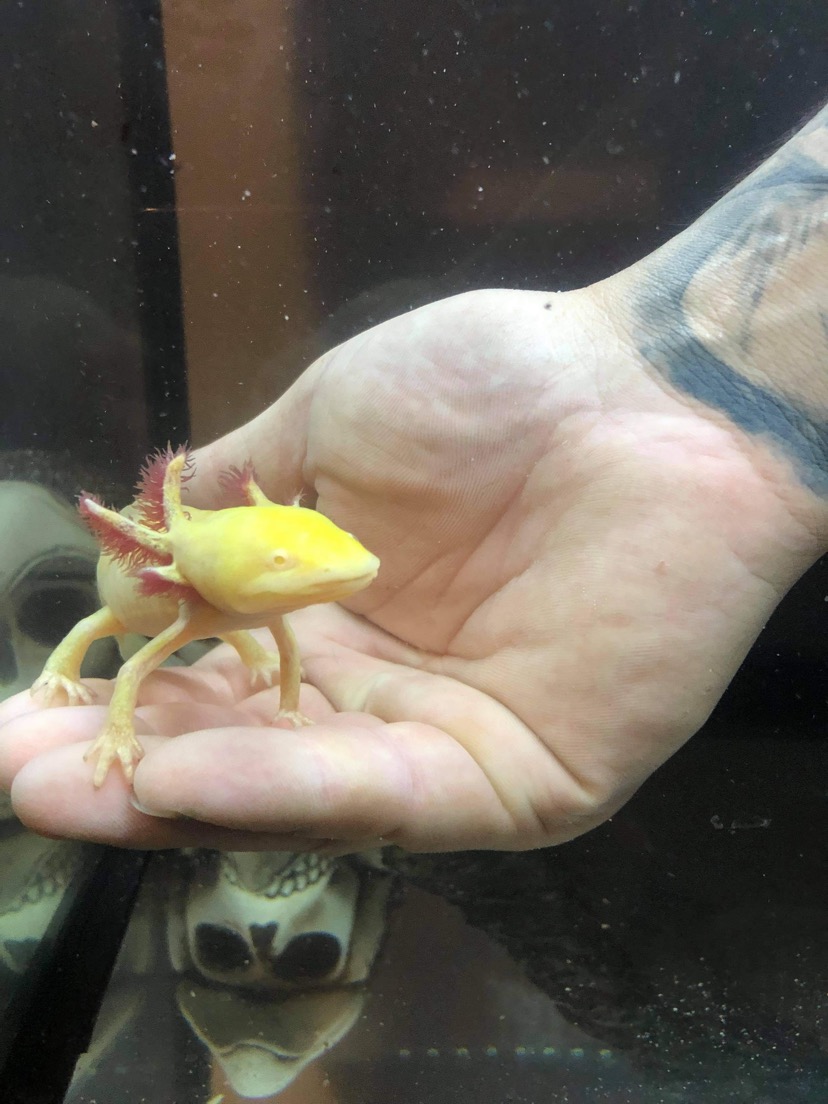 second point, my newest axolotl is very sociable and comes see me everytime i get near my tank. My first and youngest axolotl (which is in the same tank) was never sociable and always hides in a corner of the tank and get scared everytime something moves in the tank.
Next photo is to show how my black a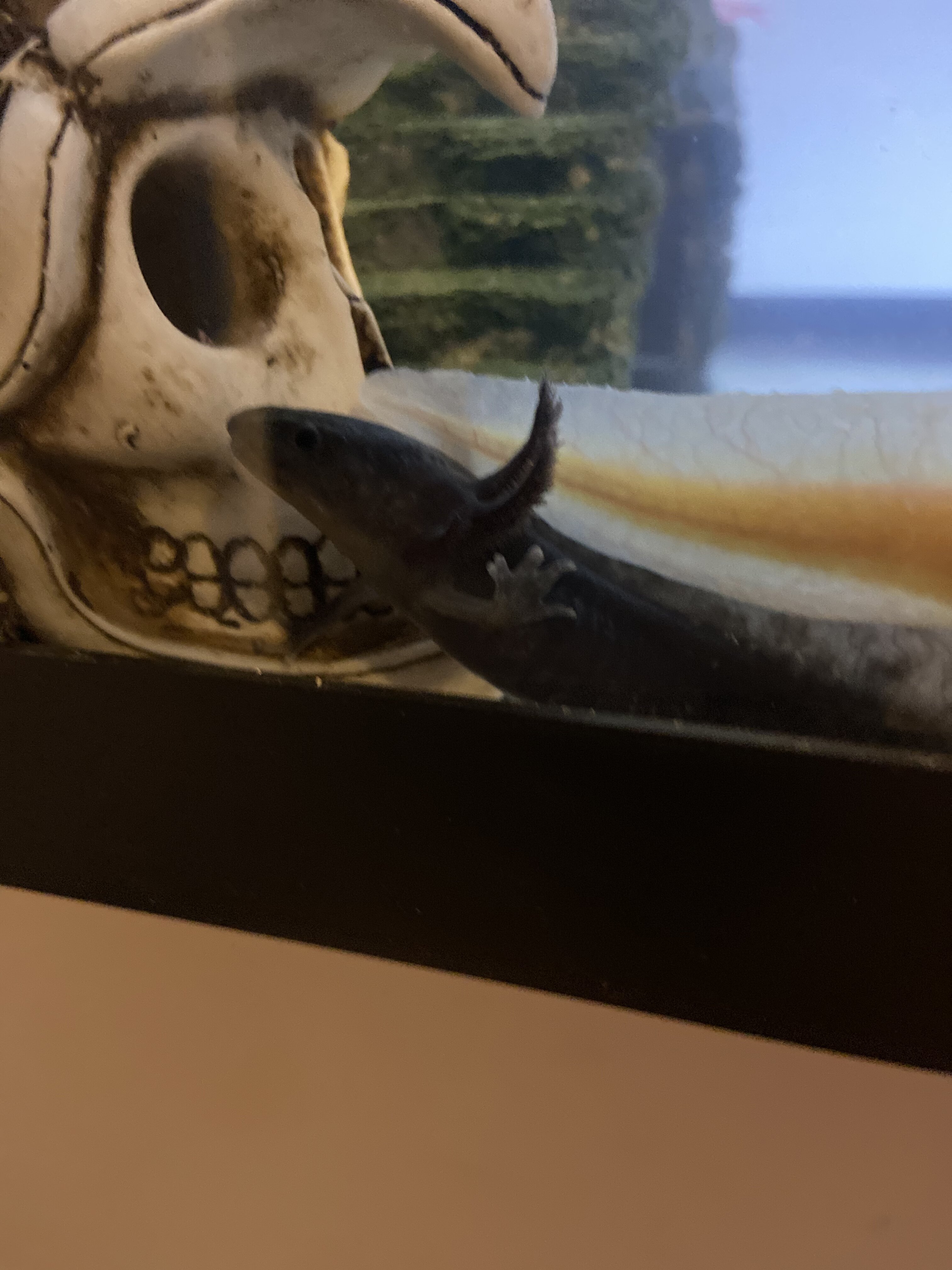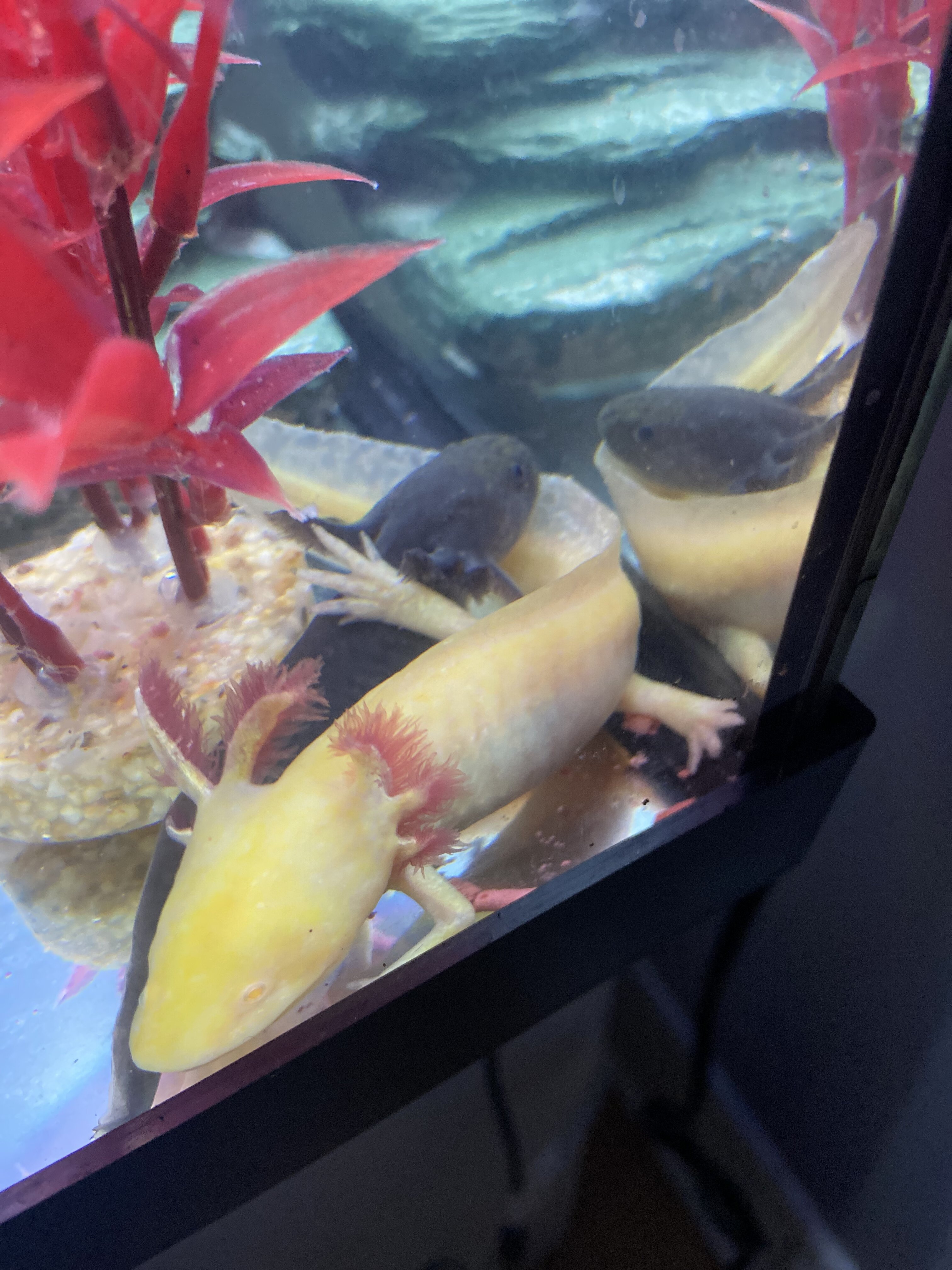 i