Joined

Dec 25, 2021
Messages

1
Reaction score

0
Location
Hey all! I just joined this site about a month ago and am super excited to share my herping as well as see what everyone else is finding. Here is what I've been up to in the first week of 2022.
On January 3rd, a big front came through my area, dumping several inches of rain from around 11pm to 4am. The timing couldn't have been better as I was just getting off work and decided to hit the roads around my neighborhood to look for Spotted Salamanders. The unseasonably warm temperatures combined with the rain brought out a decent number of them, including this aberrant individual with no spotting at all.
At the end of the night, I had helped six males and one female off the road. Along with Spotted Salamanders, I also moved a Marbled Salamander, several American Toads, a juvenile Bullfrog, and the first Southern Leopard Frog I've seen in my home county. Having never targeted Spotteds during their migration before, I was pleasantly surprised with the outcome.
Two days later I made the two hour drive to the Sandhills region to see if I could turn up a few lifer species to ring in the new year. Upon arriving, I soon realized the heavy rain from previous days meant that the majority of the locations I had been looking to herp were flooded and submerged, leaving me with less options than I had originally planned. Luck was still on my side, however, as the only good looking leaf pack in an overflowing blackwater stream produced my lifer Dwarf Waterdog in only two scoops of the dipnet!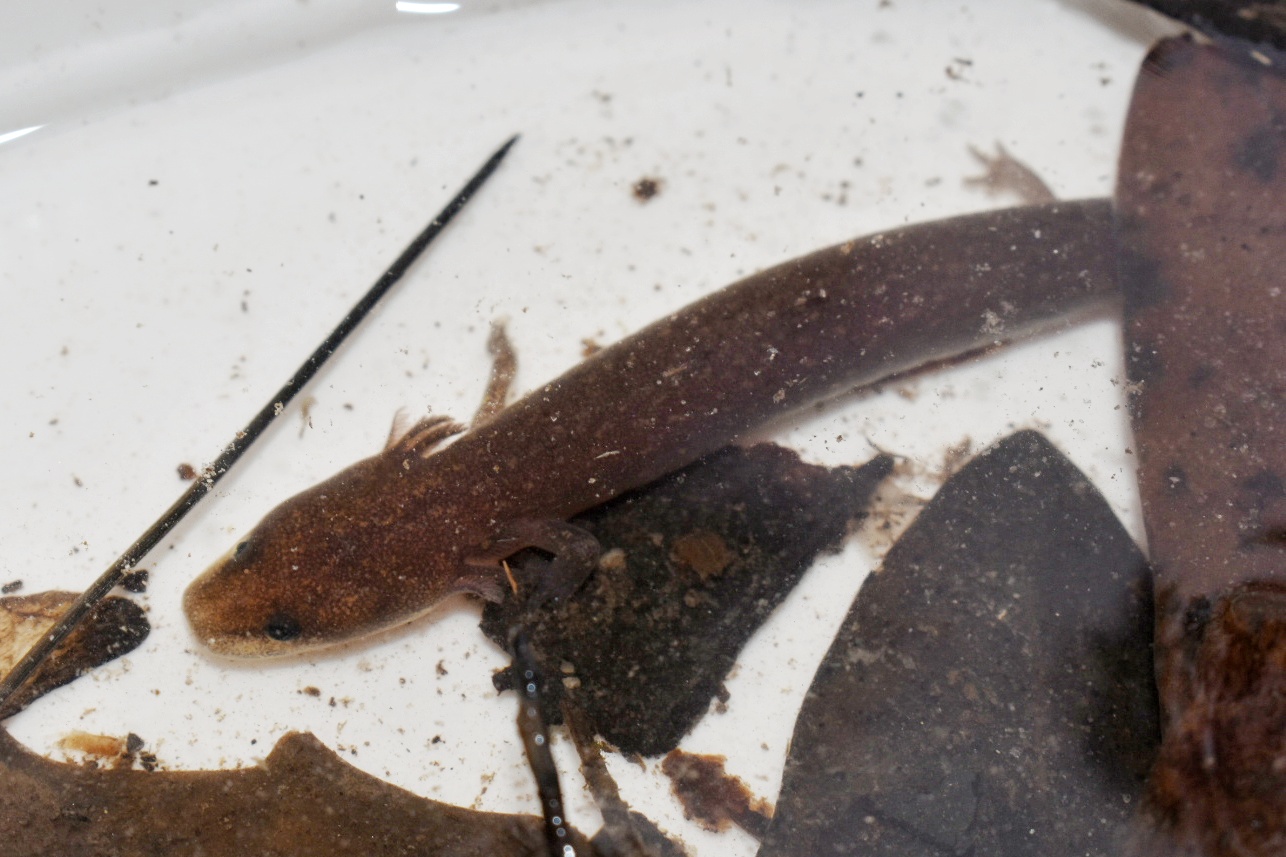 A few more scoops produced one more waterdog, so I decided to head off to my next location for mud salamanders. The first two spots proved fruitless, as the higher waters had flooded the logs and moss I had hoped to search. With that, I cut my losses and headed off to my final spot with lowered expectations. After hiking habitat for a few hours, I came across a muddy seepage on a slight incline with a handful of smaller logs to flip. To my surprise, the first log I flipped had a stunning Northern Red Salamander underneath it; my second lifer of the day! Even though the conditions weren't perfect, I was still more than happy with the outcomes of this day trip to a new ecoregion.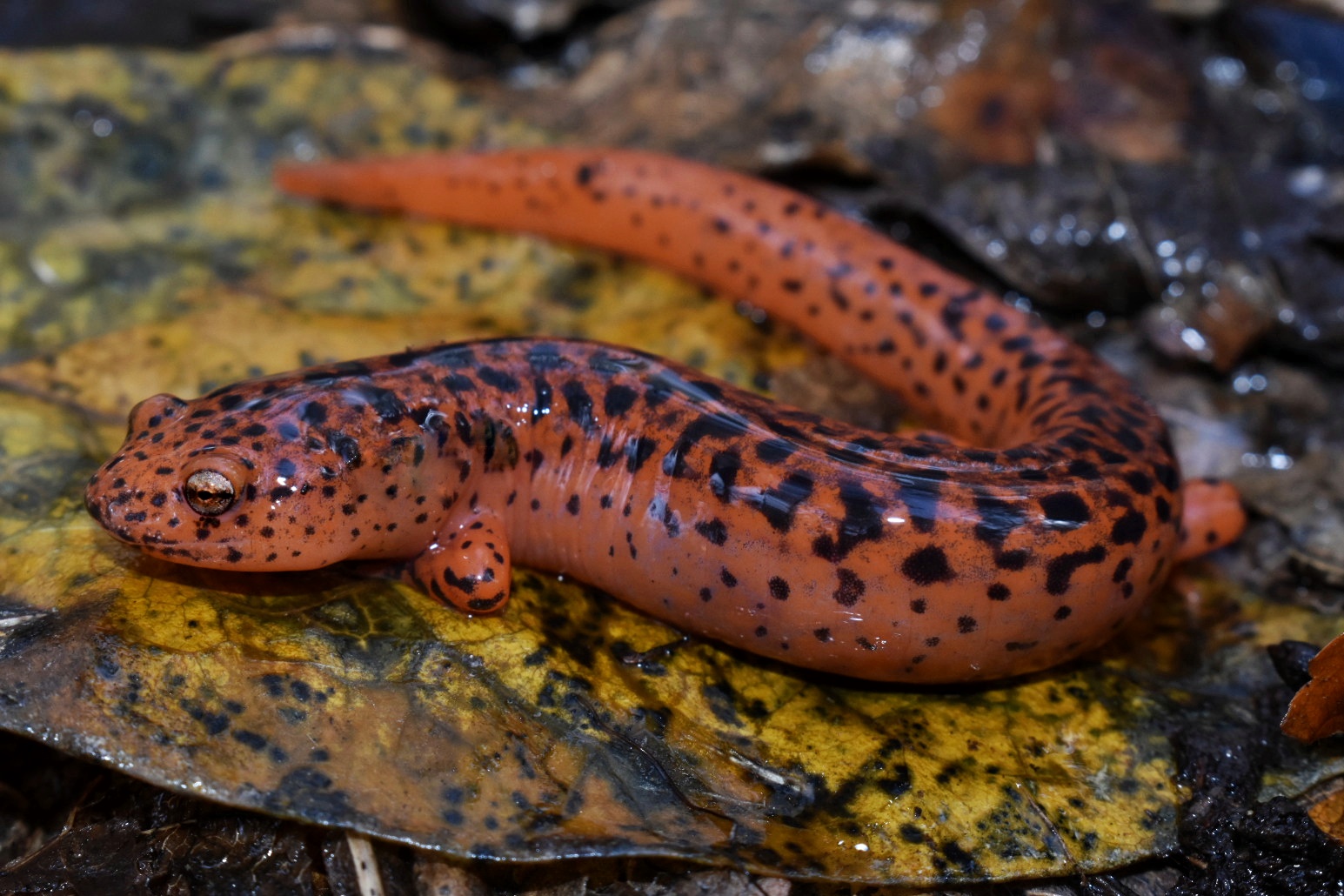 To end the week, I met up with a PhD student I began volunteering for in 2021 to continue helping with his ongoing survey of the Neuse River Waterdog. With temperatures in the high forties, the conditions were right to see some. Out of the sixty traps we brought in, five of them contained waterdogs. Once captured, each animal was weighed, measured, marked with a visible implant elastomer, and then released. As of writing this, I have seen Neuse River Waterdogs in six counties in NC, and couldn't be happier to give my time to a project looking to learn more about and conserve this species.
With such a busy week to kick off 2022, I can't wait to see what the rest of the year brings. Thanks for stopping by and giving my post a read!