Hey guys,
Given that there are a few of us here raising Cynops larvae from eggs, I thought I'd post a few photos from the past two or three months, starting from when my female C.Orientalis first began laying eggs.
It's been an interesting experience; I hope you enjoy looking at the pictures, if only at a fraction of how much I've enjoyed raising the larvae so far.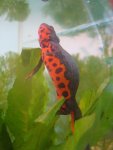 The Mum, laying eggs prolifically.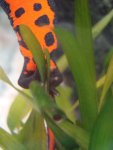 Egg laying, with an egg in the foreground, enclosed in a folded leaf.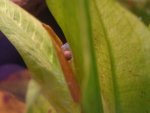 One of the earlier eggs.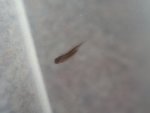 A day old, I believe. Notice the yellow yolk sack.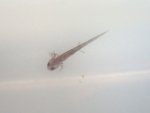 Around a month-and-a-half old; this one of three larvae that I have that are fairly transparent, and in parts genuinely see-through.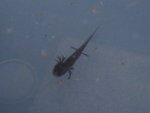 Nearing two-months of age. One of the regular-coloured, dark brown larvae.
More pictures (hopefully of a better quality) to be added over the next few months!