Joined

Jun 26, 2020
Messages

1
Reaction score

1
Points

3
Location
Country

United Kingdom
I have been breeding newts successfully despite being hit and miss for some 40 years now, but know relatively little about them, other than that they keep coming back, so they must like me?
I first discovered newts when collecting drinking water from my Mums family farm in Northern Ireland where as a 12yr old urban chap I was temporarily based. We were primitive, no running water, electricity, sanitation, just us and the animals. I thought the newts were dragons and was fascinated catching and watching them. Then in midlife I discovered some in a pond in London and got some and started to keep them. I have named my email address as newtchaser, named my musical band Newtowners (others had some too and I lived in an area called Newtown) and I improved pond habitat over many years. I watch them at least once everyday when not in hibernation.
Below is an Open Day at our residence last year 2019 published in the local parish magazine which incidentally is called NEWT MAGAZINE!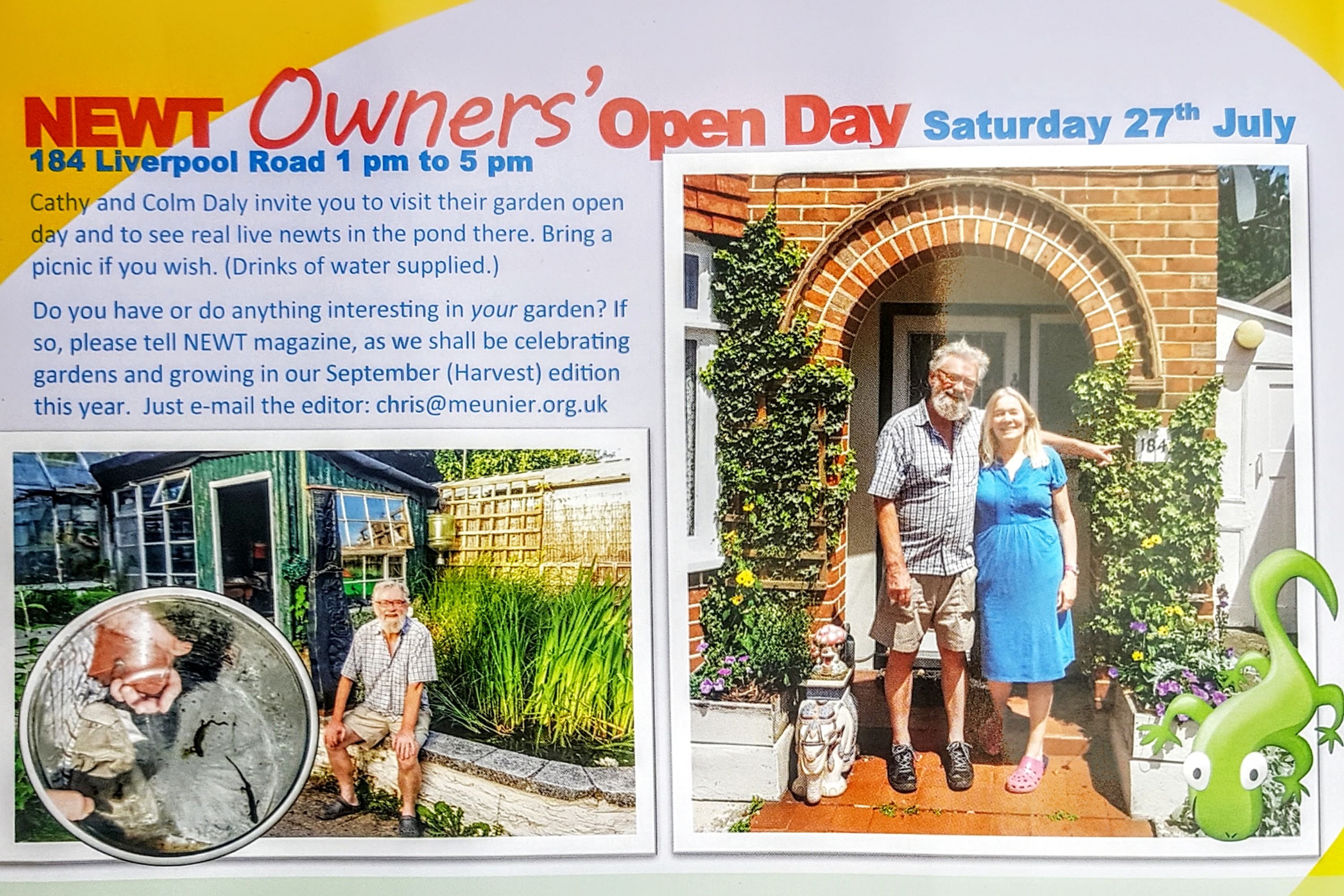 Last edited: