Hello,
Three weeks ago I got my very first axolotl and also my first aquatic pet. It is very small yet. Its name is Popocatépetl (you may call it Popo), after the Mexican volcano.
I have one question: the tail has a weird crook at the tip. Is this a stress indicator or just a small genetic error? In combination with the position of the gills?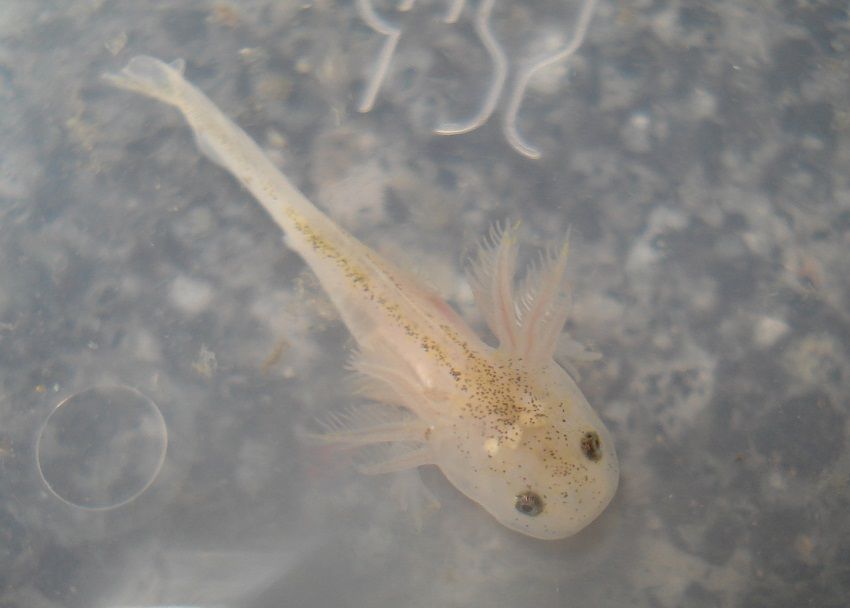 I keep it in a small box now until he's big enough to go into its tank. It is 3 cm now, when he has reached a length of about 4 cm and got its rear legs he can move to the tank.
Here's my tank. I used a fake rock (which is meant for use as a tank background) as a bottom surface, to give the axolotl grip while walking. A glass bottom is boring and sand looks like a pain to clean, so I came up with this solution.
I hope the black aquarium kit fades over time to blend more into the 'rock' colour. I had to kit it all around the edges and the seam in the middle to prevent dirt and poop to come under the bottom plate. The stones are actual lava stones that I found in Iceland.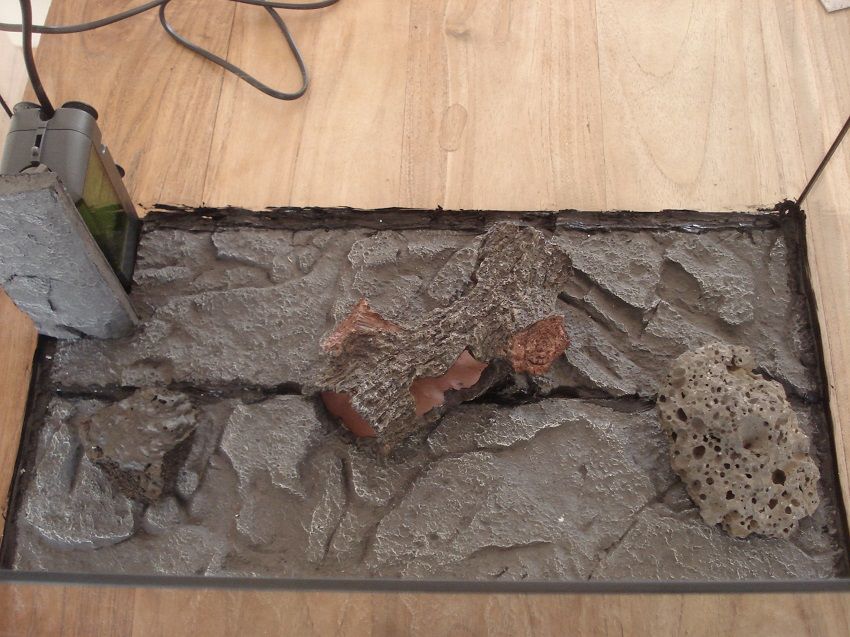 Here it is filled up with water. I placed another piece of fake rock right in front of the filter to prevent a strong outflow as I read here axolotl's really don't like that.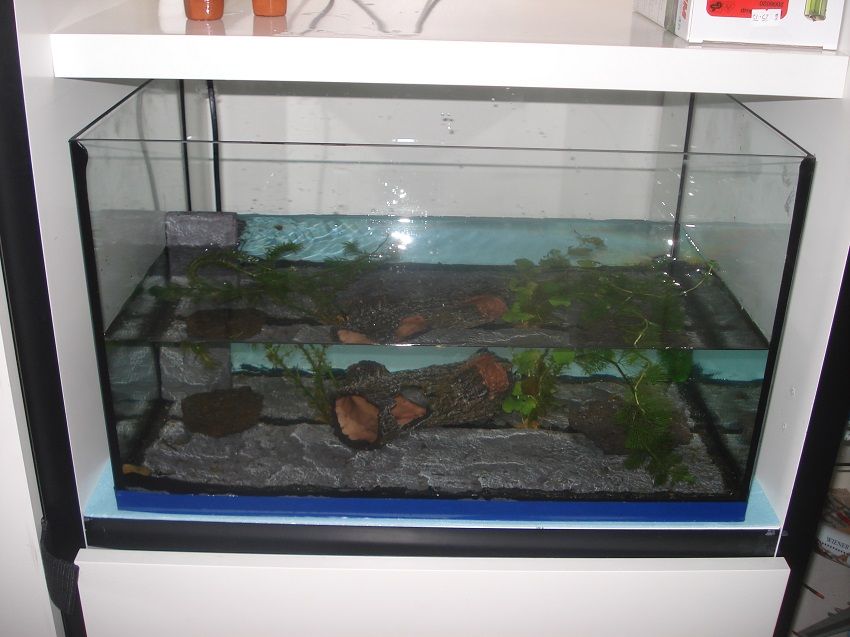 Did I miss anything? I will make some more hiding spots by the way..
greets Jelle