Joined

Sep 3, 2020
Messages

14
Reaction score

6
Location
Hi, I haven't really introduced myself on this site so here is a small introduction: I'm a sophomore In high school, I love reptiles and amphibians, I make music, and I play football.
Here is the actual post:
So, about a month ago I collected a 1.2 group of P. dorsalis from privately owned land in KY. I wanted to give breeding a try since they are not very territorial and not as confrontational towards each other unlike other species in the plethodon genus. I thought this might help them be more comfortable with each other and hopefully be more reproductive in captivity. I set them up in a 20 gallon tall with about 2.5 to 3 inches of substrate and another half inch of bark and other cover. I also set up a "cave chamber" in the far right of the enclosure, which is basically just rocks stacked to create the look of a cave entrance. I keep them at 68 degrees with a drop to 65-63 degrees at night(I am going to be putting them in the fridge in about two weeks).
This has seemed to work well for them, because two nights ago I saw my male court both females (I wish I got pictures but I was afraid to scare them with the flash). it is common for females to court in fall and lay eggs in the spring/early summer, so that is why I am still going to fridge them this winter.
I hope you enjoy this information and these picture. I'll keep this thread updated.
Overveiw of the enclosure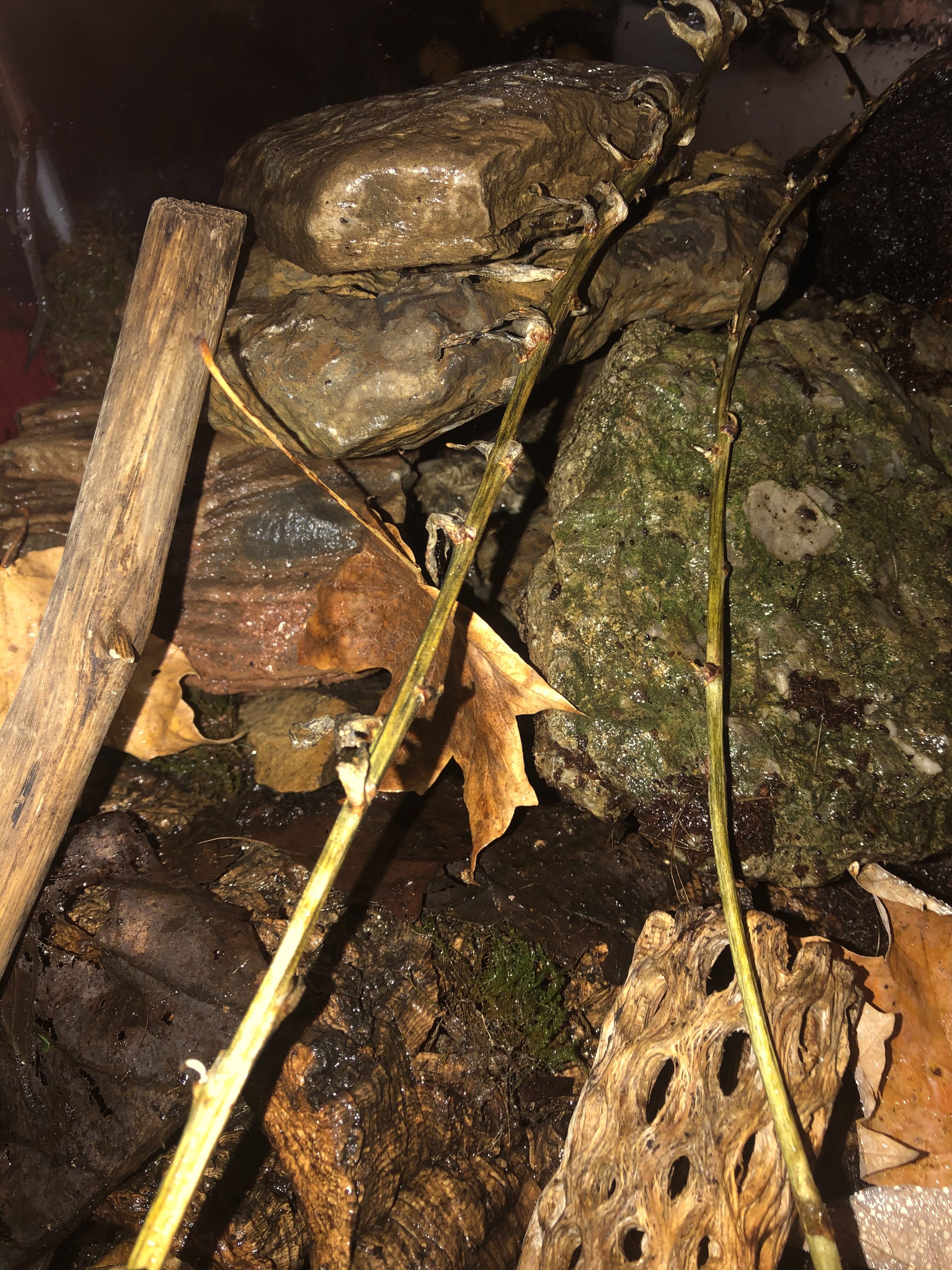 Cave Chamber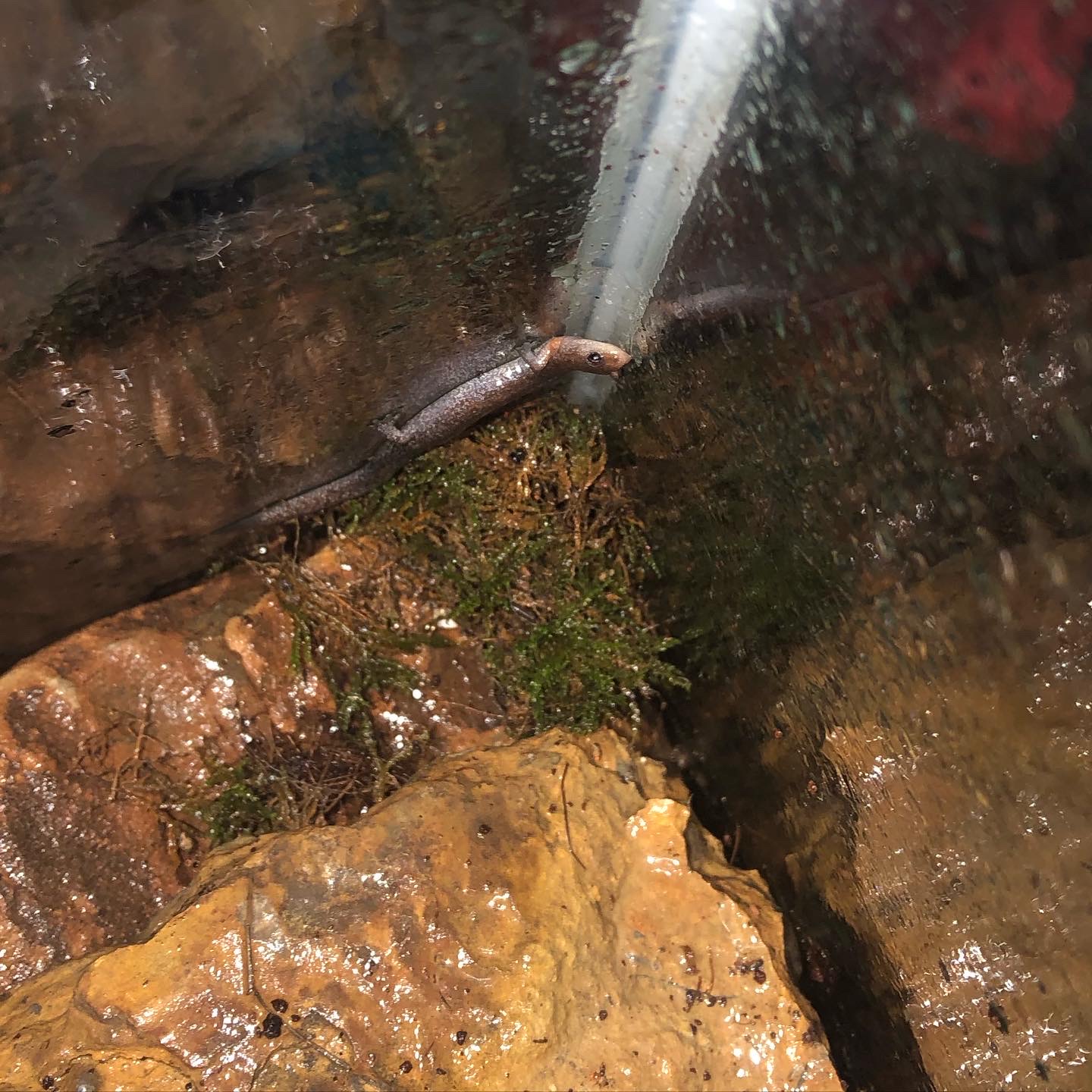 Male P. dorsalis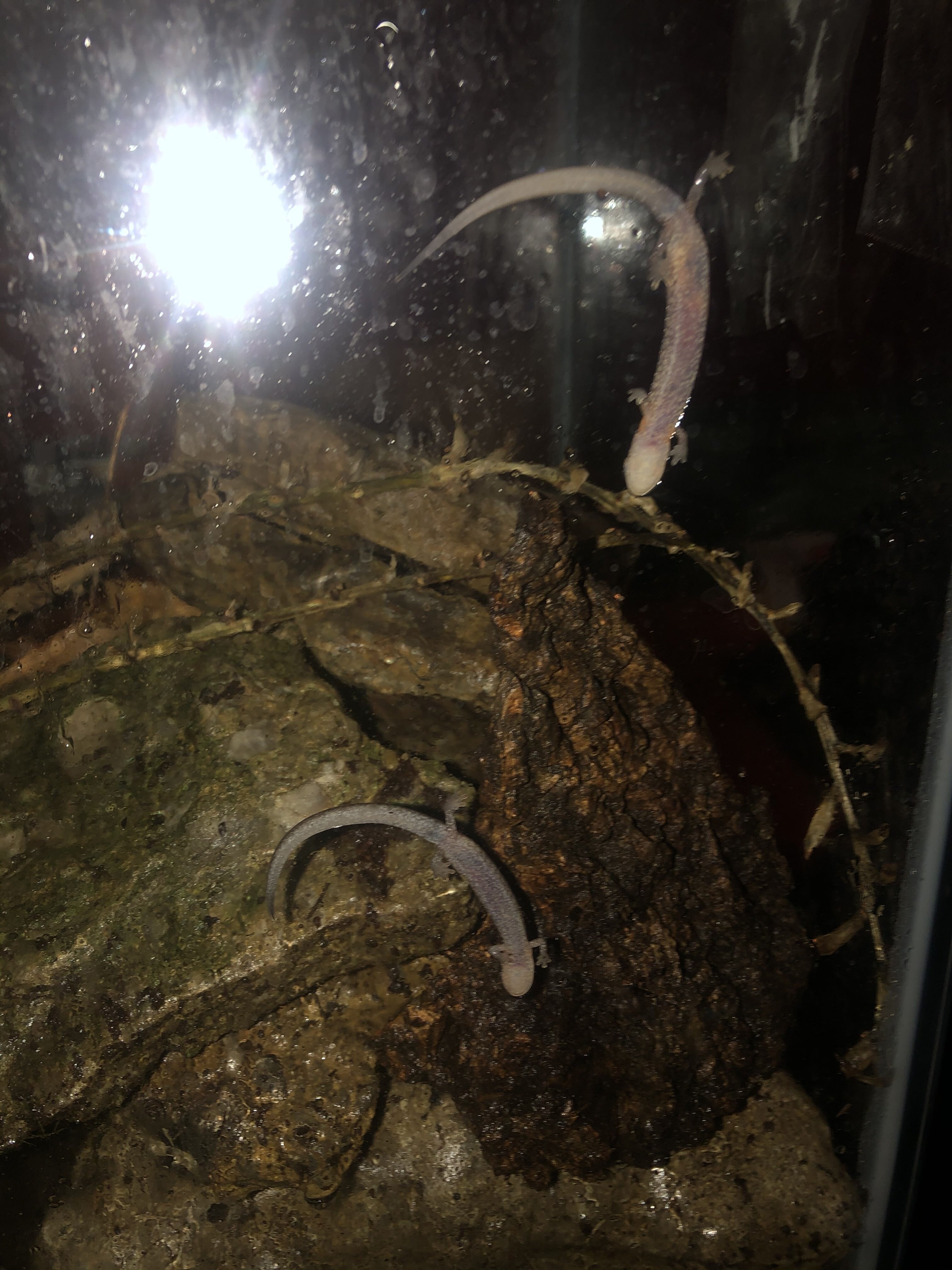 The two female P. dorsalis. I think the top one has eggs!?
Lastly, if anyone has any advice/comments/concerns please reply to this or reachout to me.
Last edited: