Joined

Apr 30, 2020
Messages

76
Reaction score

20
Location
Hi all, I've been worried about my axolotl Lavender ever since she got sick over the summer. Does anyone recognize what these dark splotches could be? Should I treat her somehow?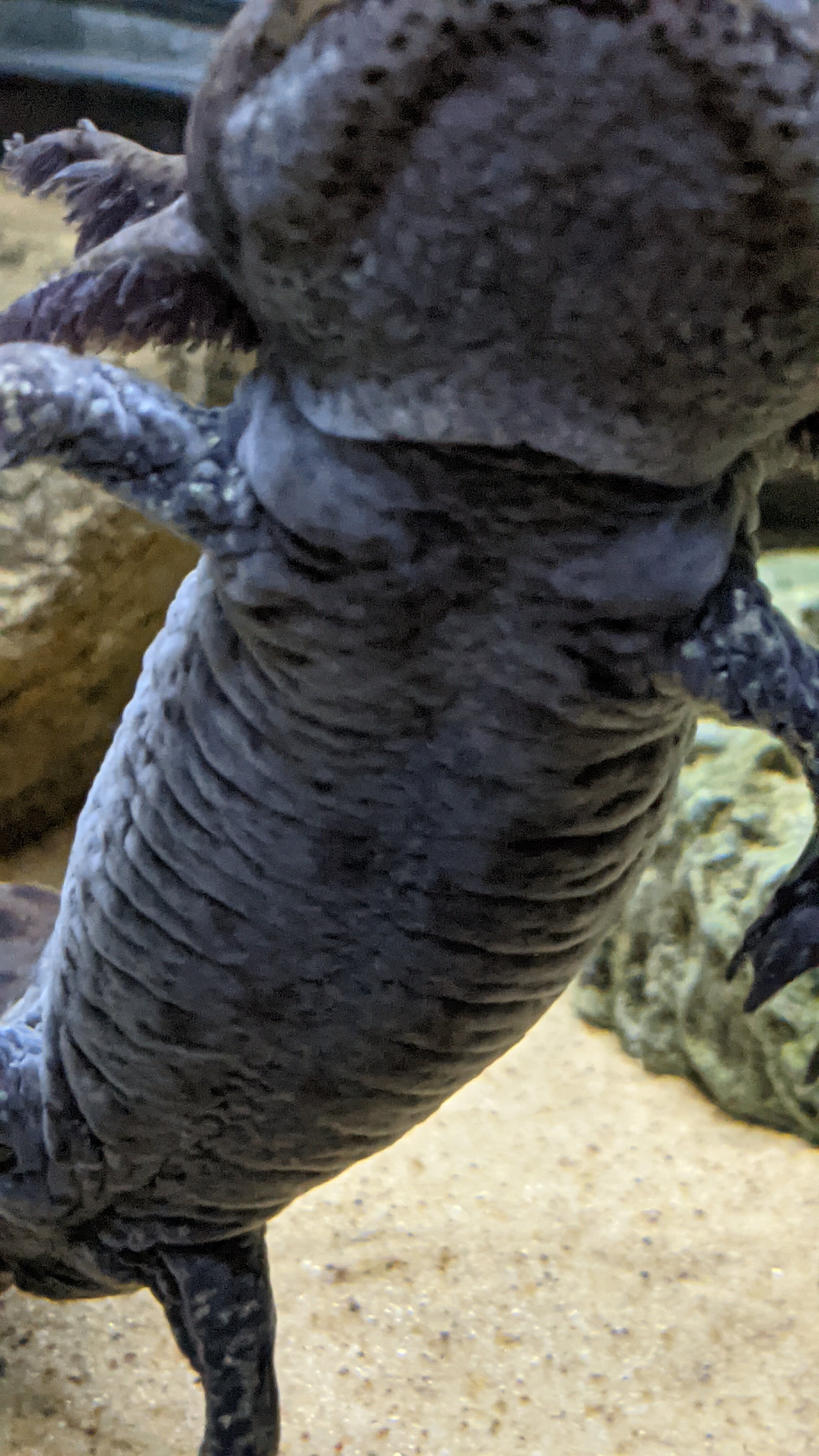 I only noticed them about a week ago, but she could have had them since July. Shes only just starting to act like her old self since she was sick and traumatized by people "helping" me with her while I was away. So she's only recently started to swim up and let me see her belly.
She's also been spending way more time barely moving all day and just keeping her belly against the sand. Nitrates are usually 40ppm when I do my weekly water change. 30 gallon long.
I added a divider and another axolotl about 3 weeks ago. I had him in a quarantine for 3 months before putting him in there, also he is much smaller so the bioload hasn't risen immensely. Filtered with an aquaclear75 and large sponge filter, also have a good amount of plants in there and some cherry shrimp culls. They eat mostly nightcrawlers, but I'll occasionally give them some salmon or repashy as a treat