Joined

Mar 17, 2021
Messages

1,028
Reaction score

400
Location
hello all,
i've recently discovered some strange worm-like organisms in my axolotl tank. i'm not sure what they are, or if they're harmful to my girl, but she has fallen ill with fungus recently. i have seen these once before, in an old tank i no longer have, housing an axolotl i also no longer have.
her tank is bare bottom and has recently become covered with these, as well as what seems to be the remnants of odd bowel movements. it's almost like dust, but not the same as her actual waste, which she passes normally (fairly large, oval shaped, dark pellets.) i am positive it is coming from her, as she is currently tubbed and i saw she had some in her tub with her.
could it possibly be vomit? i'm just not sure. her parameters are perfect, and her tank has been established for a number of years
any identification and advice on removing the worms would be appreciated, as well as any guidance on the strange waste.
pictures below.
worms on the bottom of the tank, accompanied by the waste material i mentioned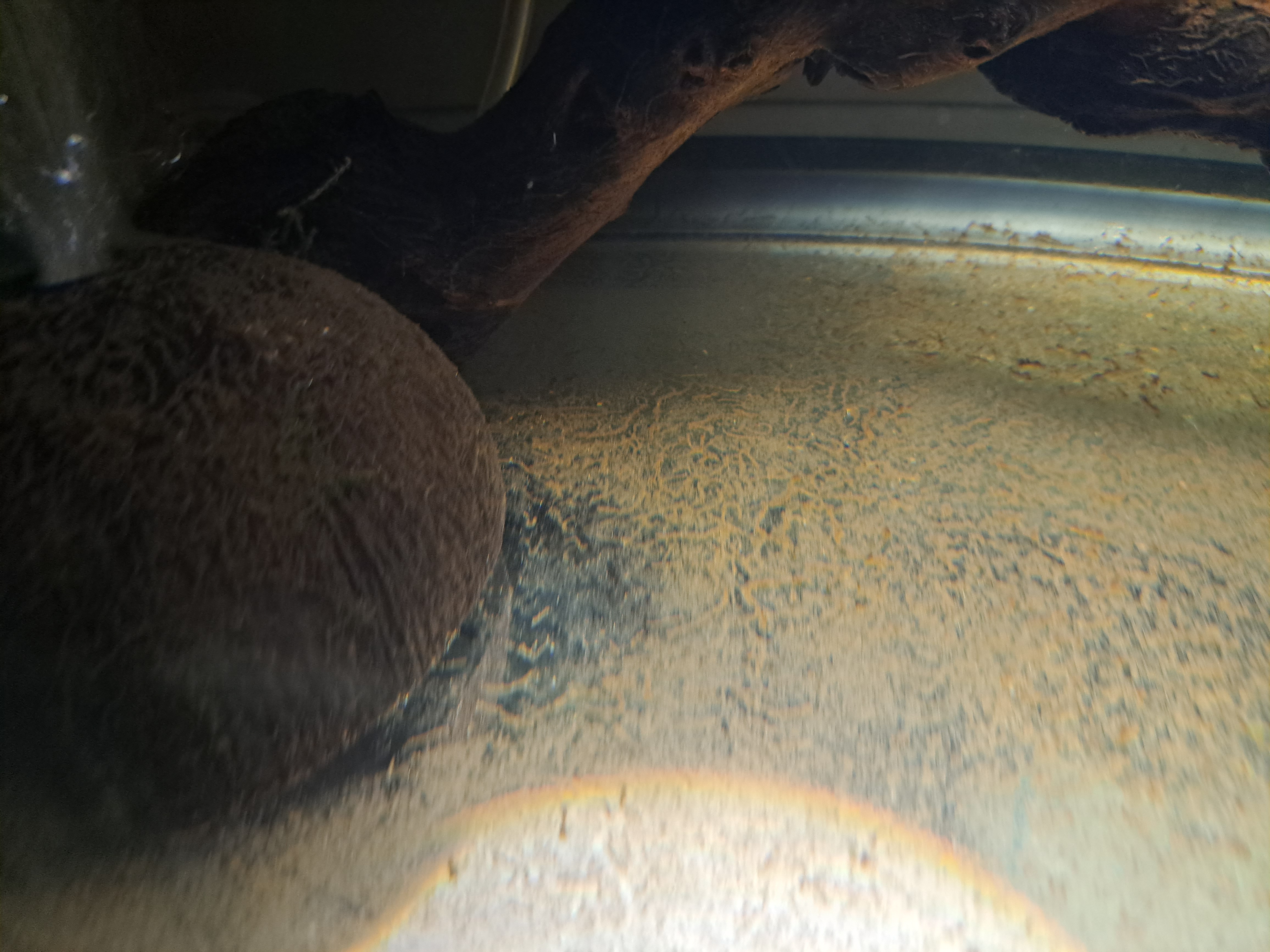 worms in the back of the tank, on the glass as well as on her hide