Joined

Jun 26, 2007
Messages

77
Reaction score

4
Points

0
Location
Country

United States
Display Name

Pat
This past weekend two friends and myself took a trip to West Virginia. It turned out to be a great herping trip. The weather was wonderful, 70-75 in the day and 45-50 at night, and we had isolated thundershowers one day. Here are some pictures of a few species we found.
Eastern Newt Eft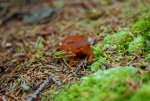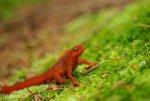 We also found several adults, but it was raining at the time. While my Pentax K10D has weather sealing, I did not want to test it out. We found two efts, the pictures are just one. They where out wandering after the rains. The newts were in a man made pond.
We found numerous norther springs as well as larvae and newly morphed springs.
Northern Spring Salamander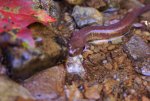 We also found numberouse slimy salamanders.
Slimy Salamander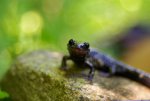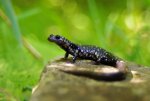 We also found 4 Green salamanders. I was pretty excited to see these, as I have never seen them before and they are state endangered in Ohio.
Green Salamander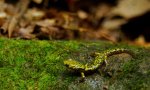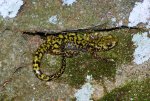 We also saw various dusky salamanders, redbacks, an spotted sal. larvae, a wood frog, spring frog, smooth green snake, and redbellied snake.
Part 2 still to come.