Hey, I need help with this.
I currently own a 3.5 month old axolotl (also about 3 inches long) that is currently housed in a ~.5 gallon container because the tank I have for him isn't finished cycling yet. The temperature is typically around 64-68 degrees and I change the water every day. I normally feed him frozen bloodworms and fresh earthworm cut into pieces twice a day.
Lately, he's been having periods where he'll either not eat or eat very little. Usually if I change the water out and wait a little while he'll eat, but then the next day I go to feed him and he'll be a paler color and barely eat anything? When I change the water and wait he's okay, but it wasn't like this for the first month I had him. The last time I fed him, he basically refused the bloodworms but would eat the cut up earthworm.
Does he not like earthworm anymore? Am I feeding him too much? I know water quality is a big factor in health and overall wellness, that's why I change it everyday (and because his container is so small). Is there any way I can improve this? I have frozen krill in the freezer but I'm saving that for when he's older.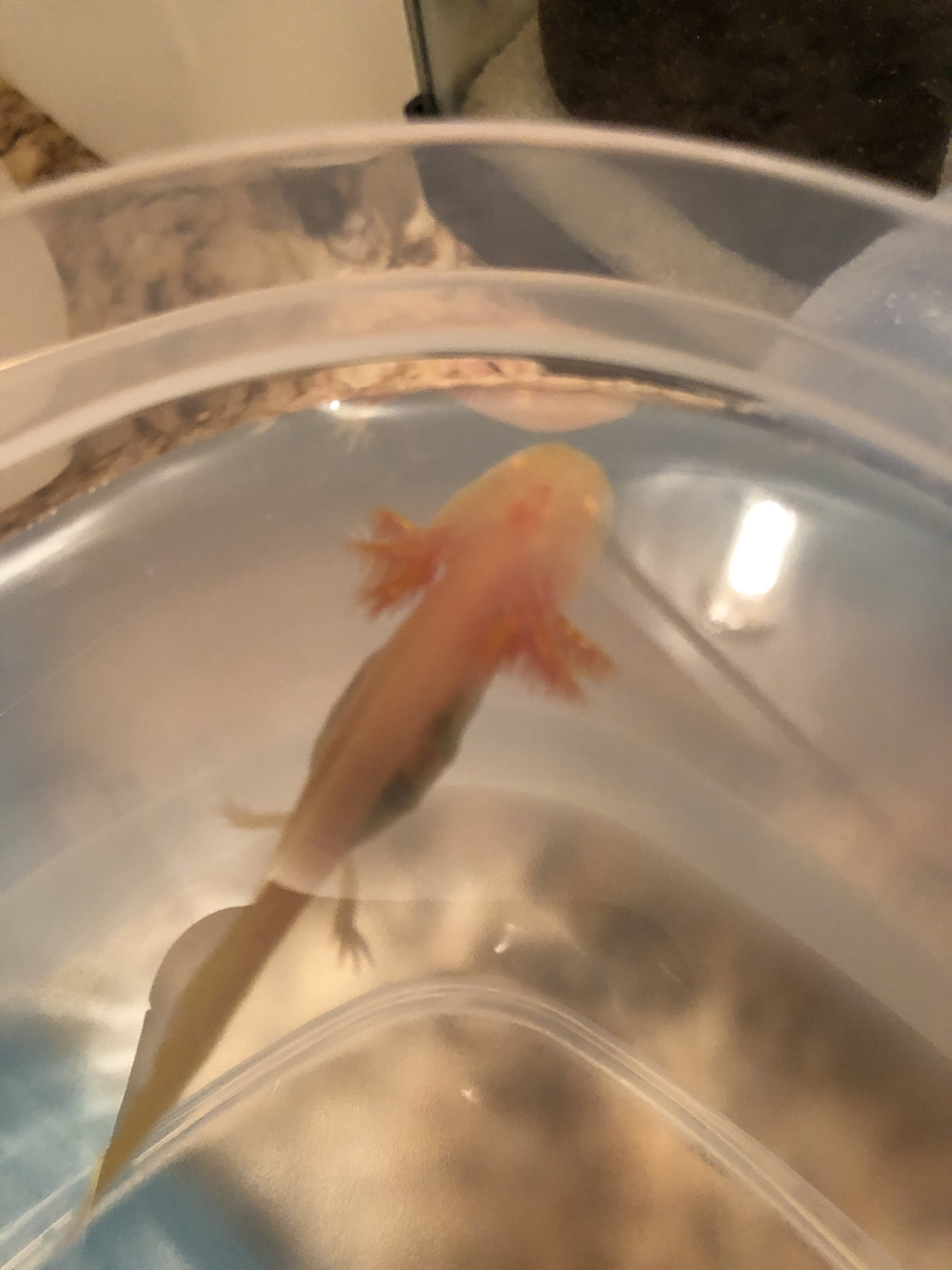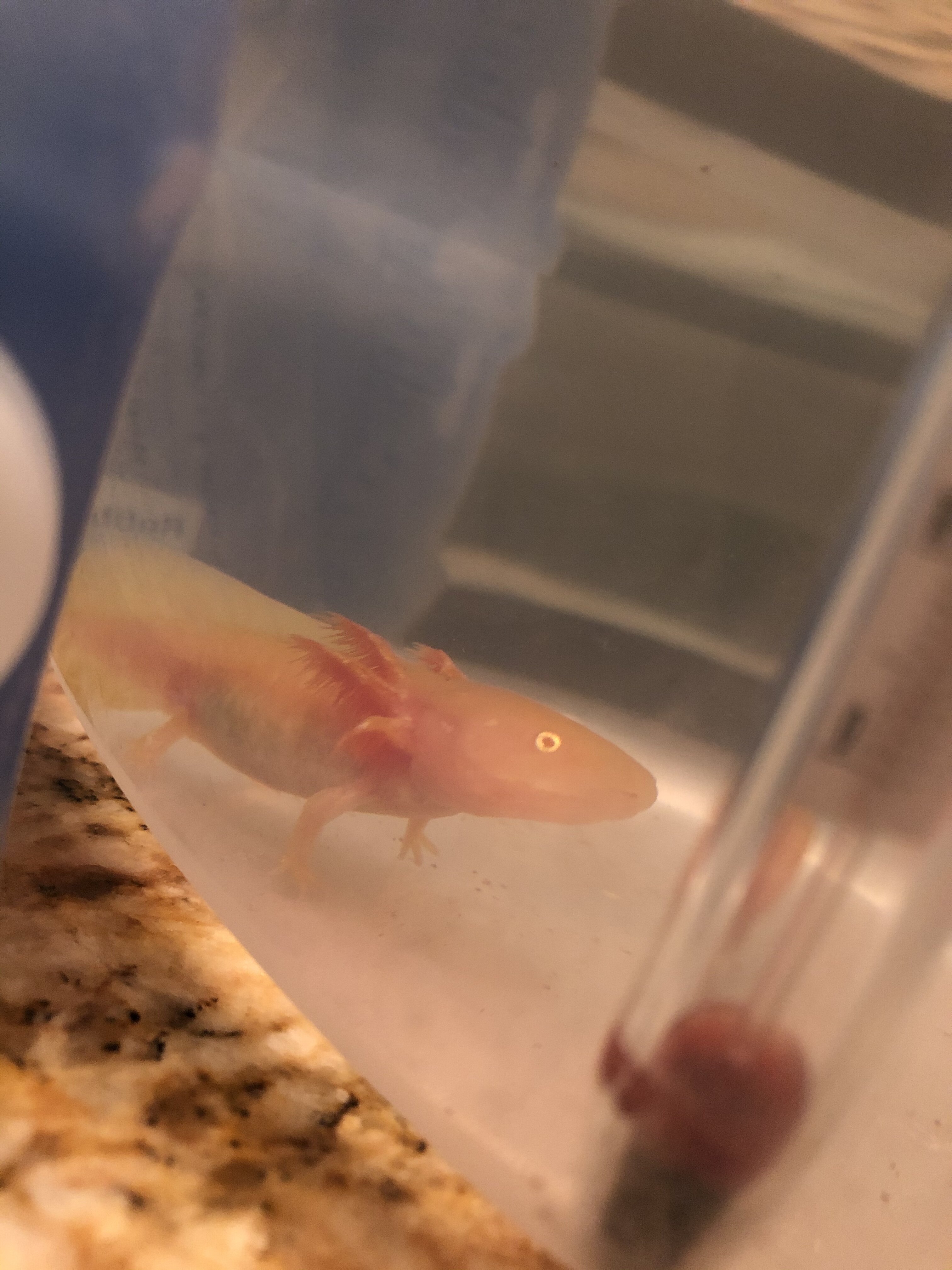 The second photo is from today. He's doing well right now, I just don't want to waste bloodworms because he won't eat them!