My boyfriend's Leucistic (pink body w/ black eyes) Axolotl is having a problem with his/her legs on the left side of his/her body. It is holding the front one back at a weird angle, and it seems to be relying only on it's right side to move around, holding its left side still. The tip of its tail also looks as if something has happened to it.
There is another axolotl in the tank with it, a wild colored axolotl, though nothing is wrong with it. There is also a bristlenose pleco in the tank. All three have been in the tank together since the beginning of December. Before that there was a tank divider due to the fact that the pink axolotl was very young. (just trying to give some background information)
The current temperature of the tank is 70-71 degrees. And my boyfriend wants me to note that yesterday when he was feeding the axolotl its legs were not messed up.
Here are some pictures: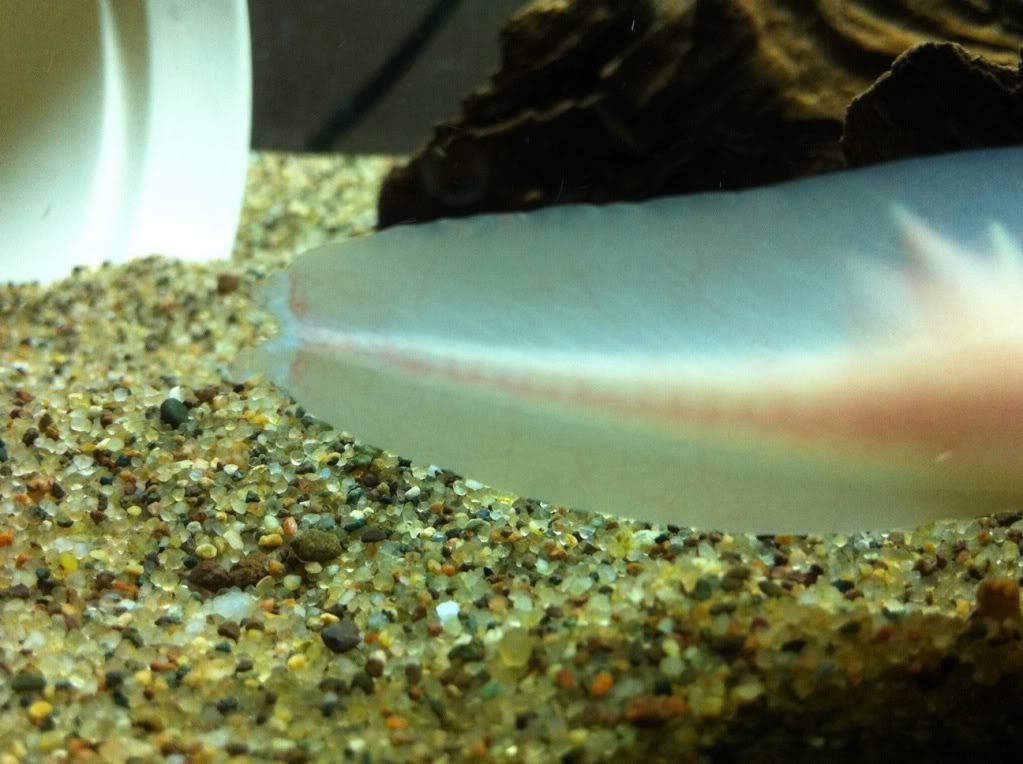 If anyone could help with any suggestions that would be really great.