Joined

Apr 22, 2020
Messages

2
Reaction score

0
Points

1
Location
Country

United States
I've typed this up a few times but had some sort of issue and deleted it each time, so hopefully I dont miss any details with this attempt.
I've been doing daily water changes on my axolotl's tank after I found out her ammonia level had spiked to 4ppm about a week ago. While I dont know the cause, as I thought I was pretty diligent about cleaning up after her, I went ahead and removed some floating plants I had that didn't seem to be working out. I've done at least a 20% water change every day, except the first day which was about a 40% change. I've made sure to clean her sand, I replaced some filter media with one that neutralizes ammonia, and I've been using API quick start and Aqueon Pure balls (about half a dose of quick start with every other water change, normal amount of Pure weekly). Finally, I got frustrated and tested everything today with the following results:
pH: 8.8
Ammonia: 0.25ppm
Nitrite: 0ppm
Nitrate: 40-80ppm (the colors honestly just look identical on the test kit, I can't tell which it is)
So I knew I had hard water, but I didnt realize the pH was THAT high. It's our drinking water, but it comes from a well. The readings overall just seem weird to me, am I doing something wrong? Should I be doing something to reduce the pH? I love my little nugget and don't want to hurt her, but I'm really just not sure on what to do other than continue to do water changes.
Also just attaching a picture of Grenadine as a thank you for helping, she's a cutie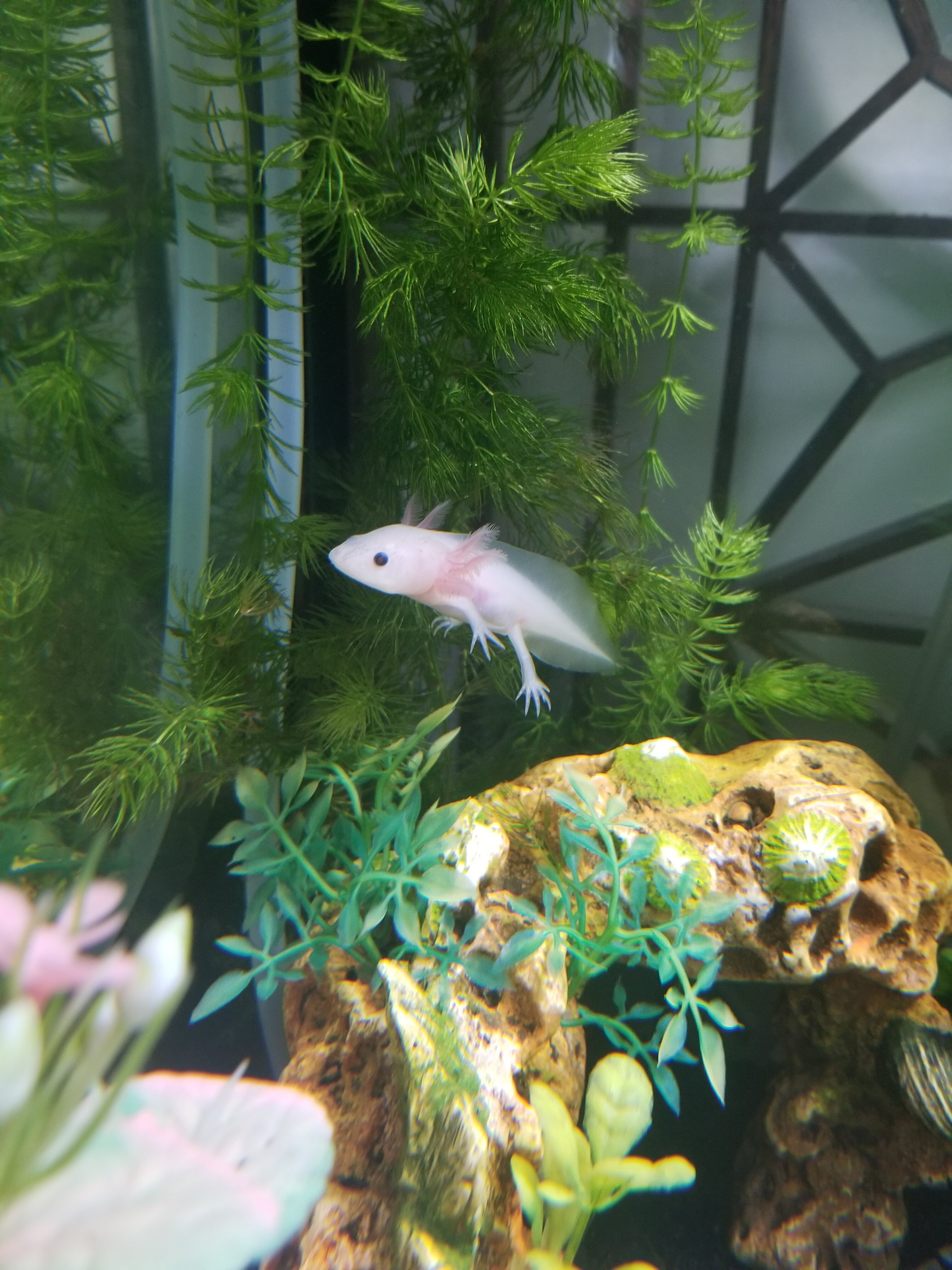 Last edited: