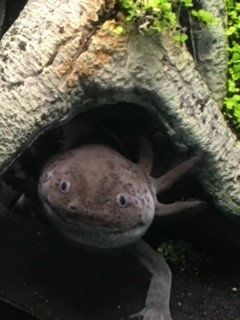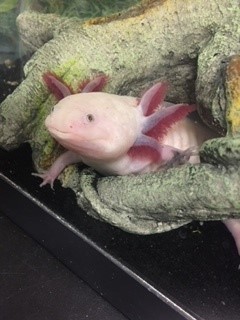 Hi everyone, I'm Joan and new to this site. I have an 8 year old axolotl that we rescued and raised from a baby. She is our second rescue, unfortunately our 5 year old passed last year. What a beauty he was. Still saddened
by the loss. Funny how attached we can get. His name was Pedro Patron but I called him my monster.
Pashino is my 8 year old white axolotl. She's much bigger but maybe little too much.
I'm looking forward to meeting some of you and seeing photos of your axolotls.