Joined

May 14, 2021
Messages

6
Reaction score

0
Points

1
Location
Country

United States
hi, I have just recently adopted a juvenile gfp golden albino a 2,3weeks ago. For the time being I don't even know if it's a girl or a boy so I'm just going to leave it as it. I have did research about the tank setup and water parameters before picking it up. The condition of the axolotl was not in the best shape as of what I can see, the left side of its gills were a lot smaller than the right side and missing a lot of it's head ferns. The front limbs were missing toes? I'm not sure if it's called toes but yeah, there was only 2 toes on each front limbs. I have a api freshwater test kit and I have checked the water parameters before introducing it into the tank. I have been doing water checks every week for just in case because I'm new at this and all the parameters are fine, just the ammonia is always a little off ( I will attached pics ). It has been doing fine, eating well, pretty active too. Compared to when I first got it, it's left gills are starting to grow out more and in the front limbs, there's 3 toes now. But for the past 2 days I have noticed that it's body has been getting a little chubby compared to when I first got it. It was pretty skinny when I got it. I have checked all the water parameters and it's same as always and it's still eating normal. I tried to check online and see if it's bloated but I can't seem to find an answer. Please help ! I'm not sure if it just getting better or getting fat.
These are pics of when I first got him: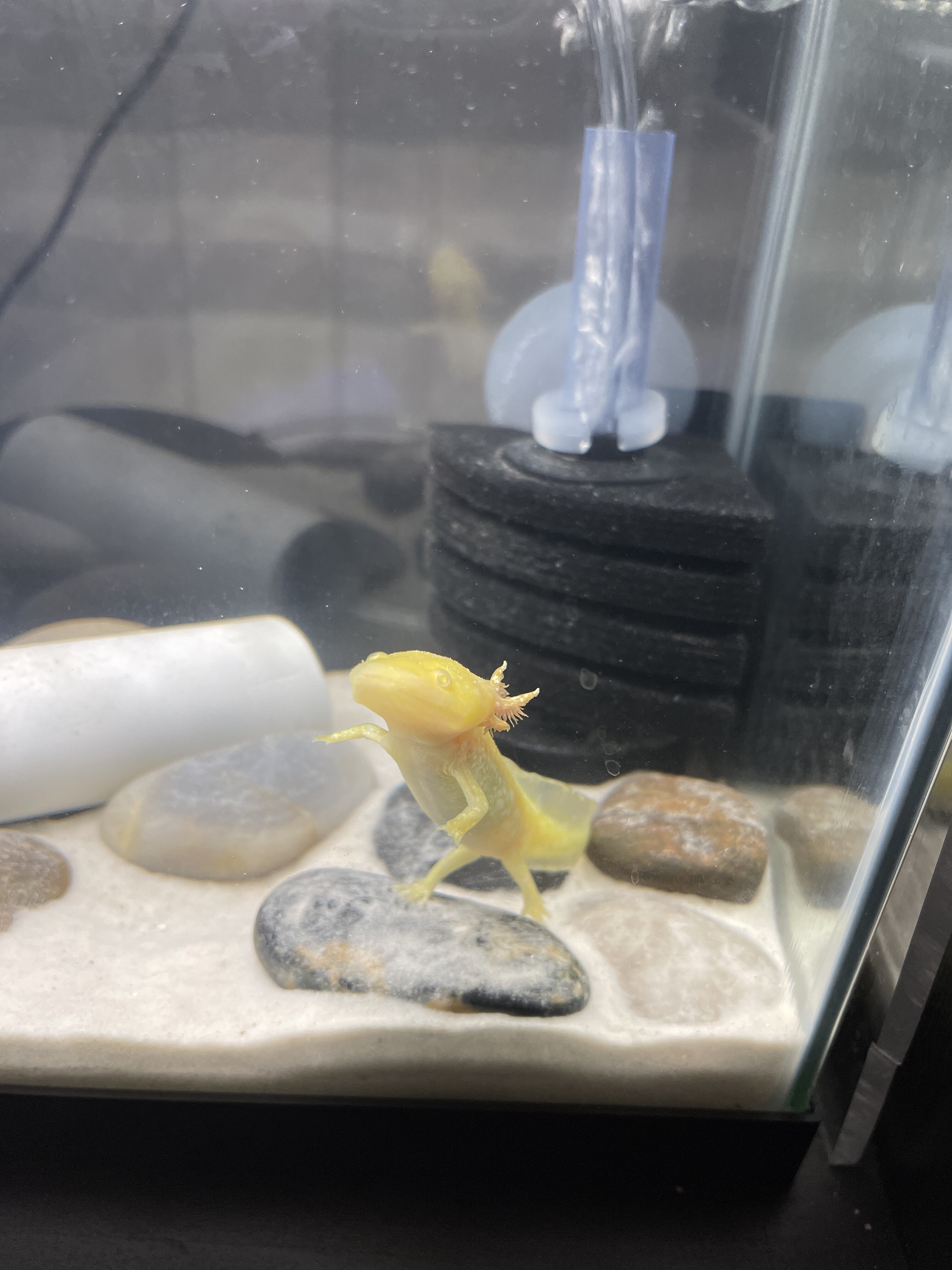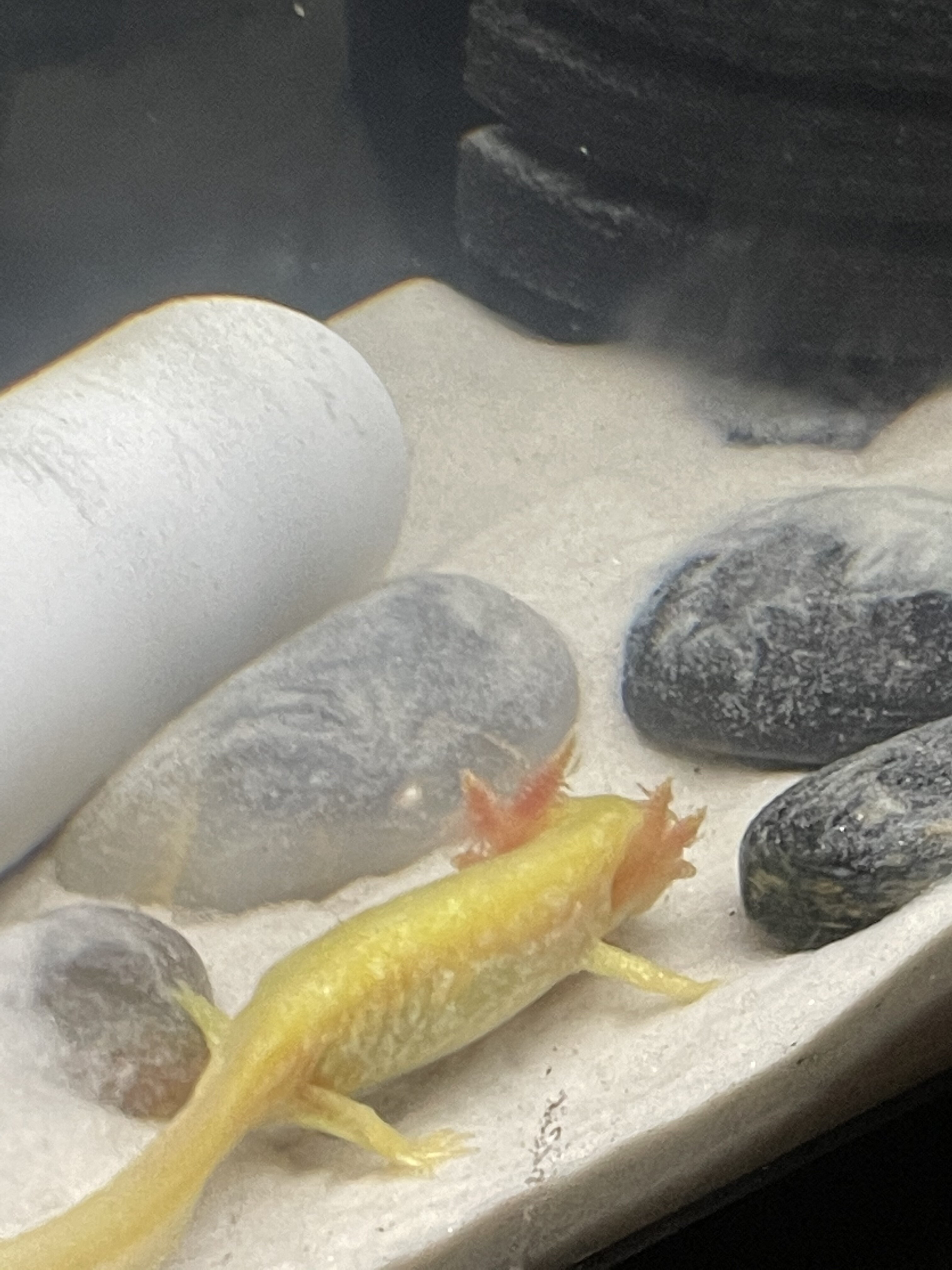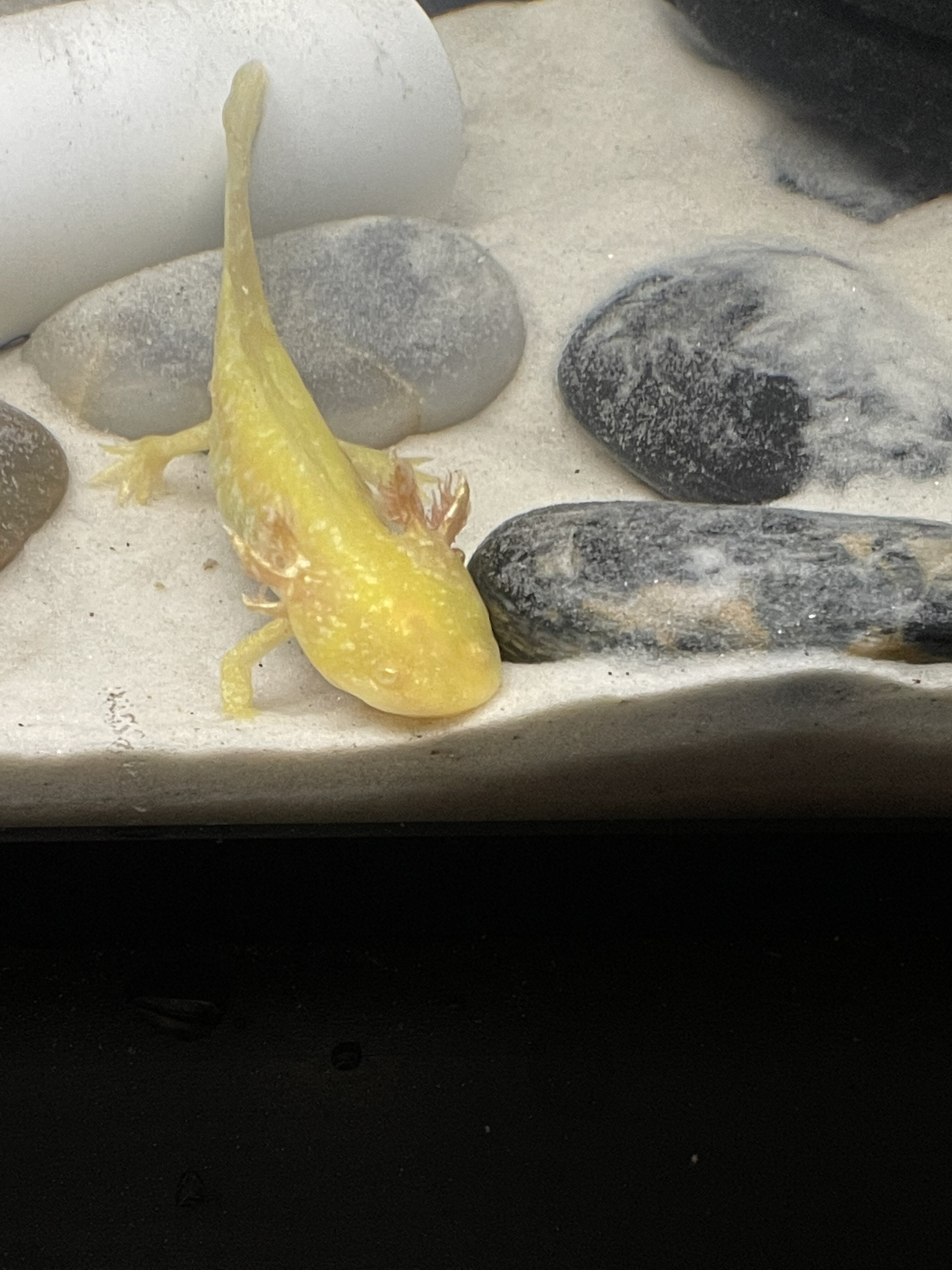 water parameters: ( 2 of the test tubes broke so I can't check all 4 levels at the same time ) The nitrite is always at 0 ppm and the nitrate is always at 0 ppm and from time to time it's slightly yellowish orange so I'm guessing in between 0 ppm and 5 ppm. As you can see the ammonia is slightly green so it not really at 0 ppm. When that happens, I always do a water change of 30% of the water and it will go back to 0 ppm.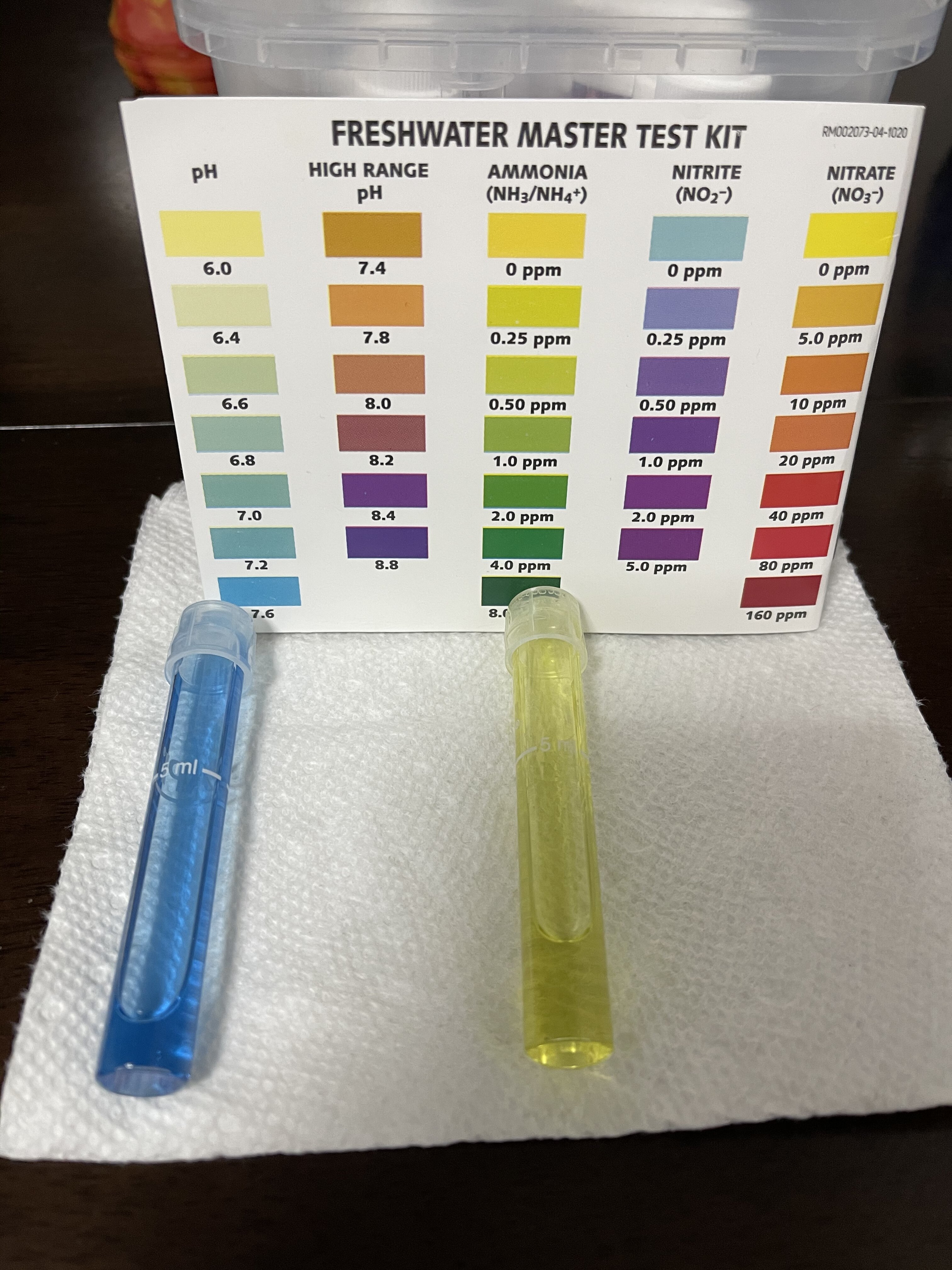 Now these are the most recent pics I took (from yesterday)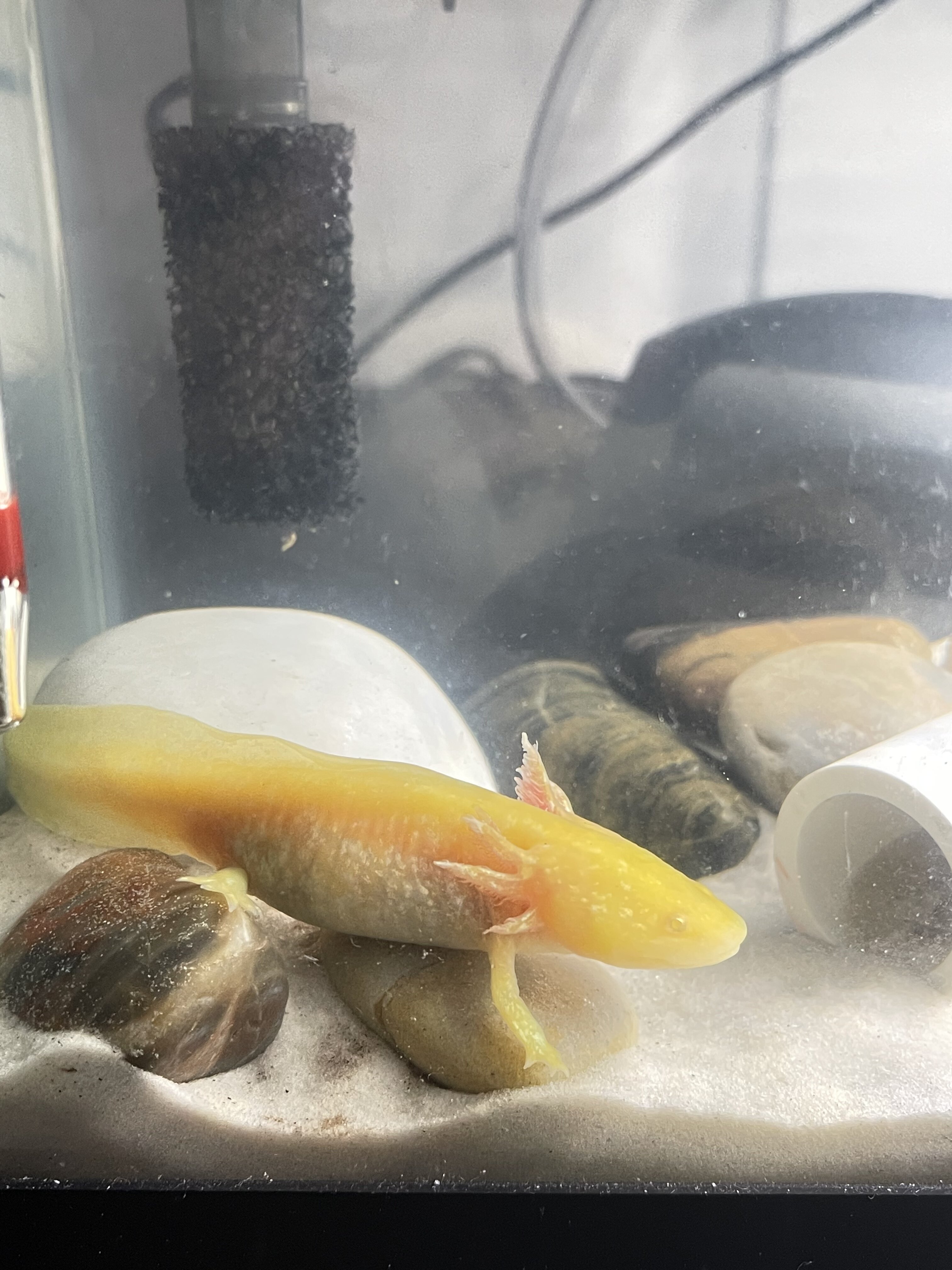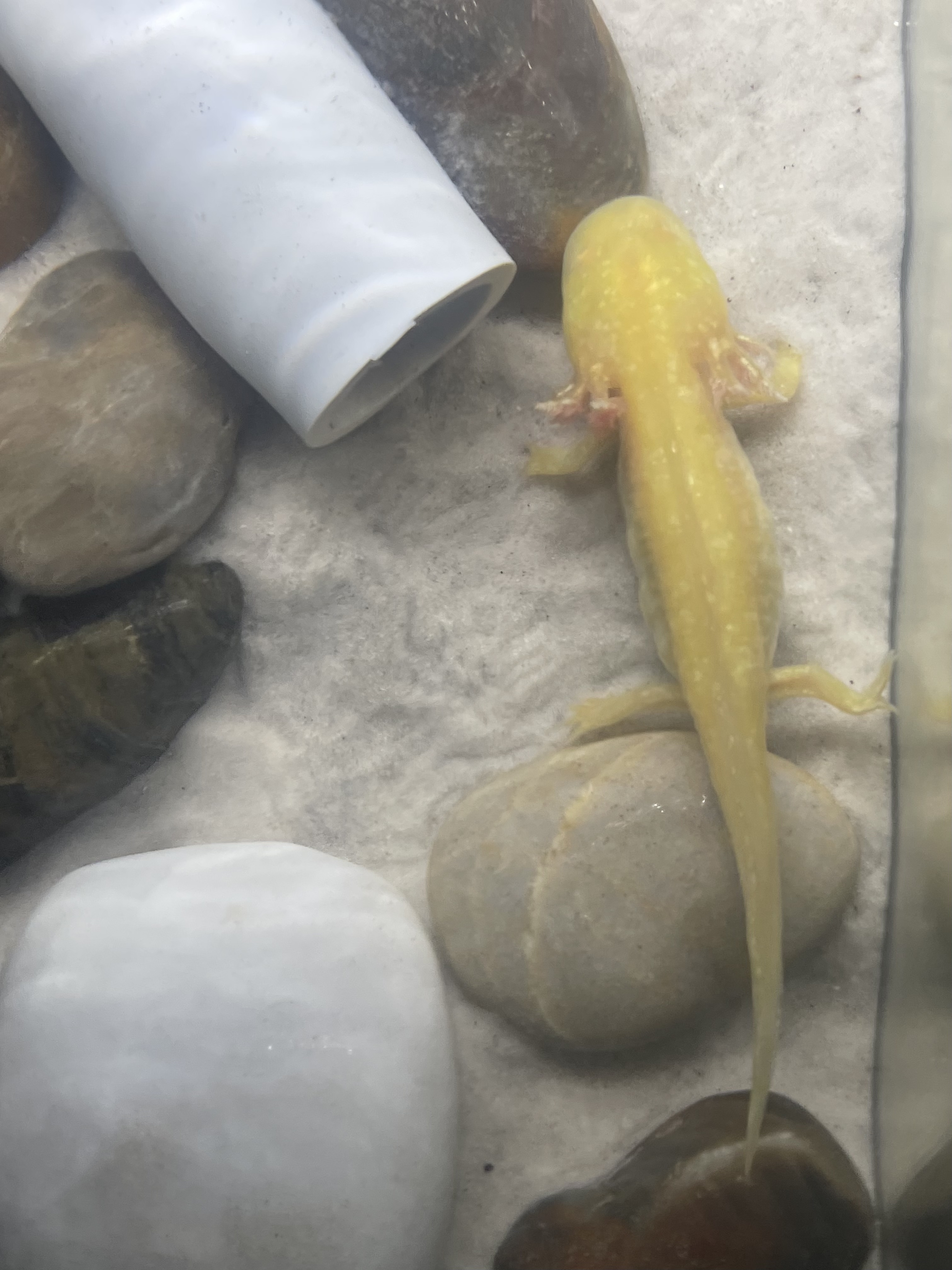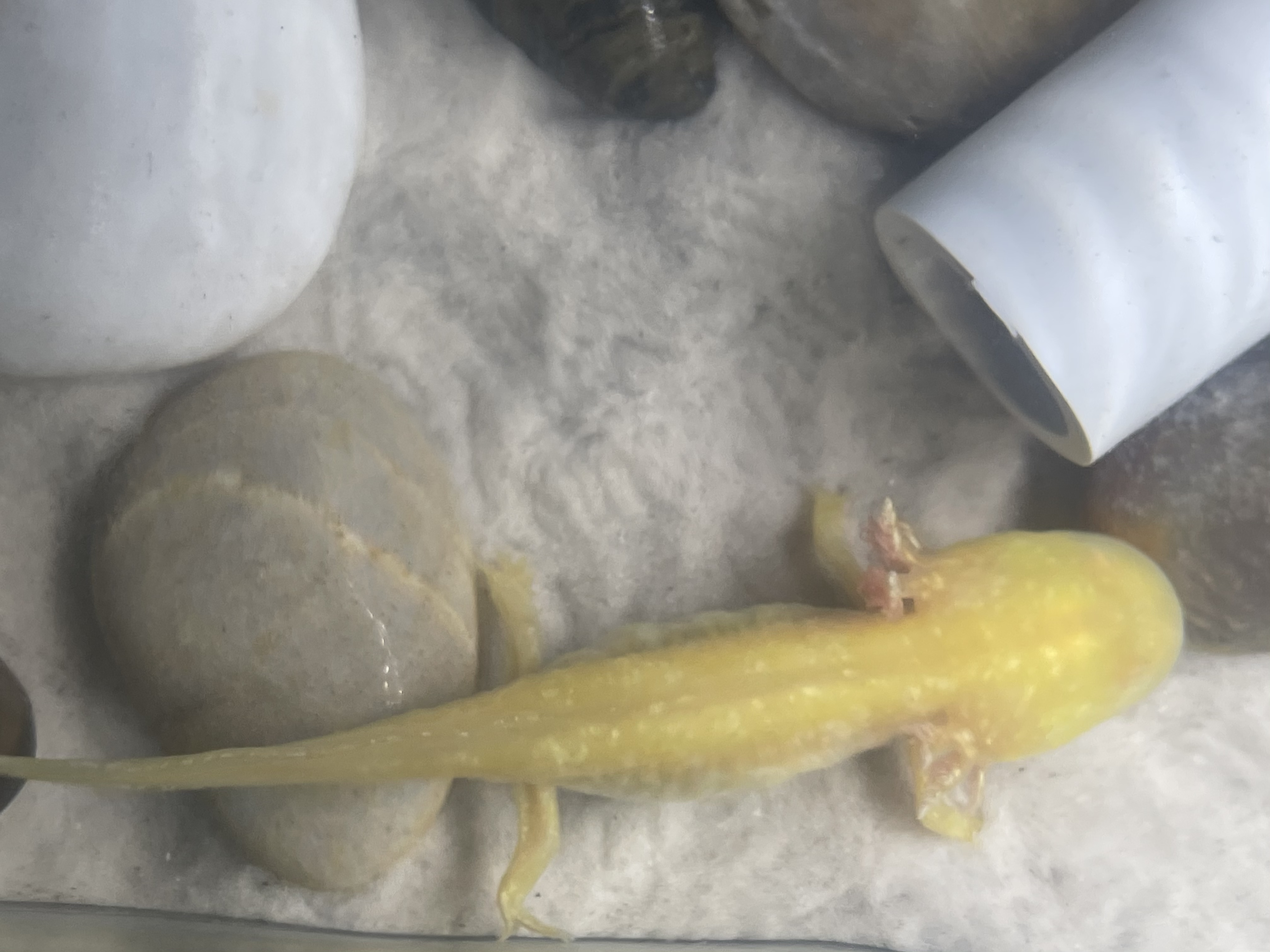 Please help, let me know if it's just getting fatter or it's bloated and what can I do for help it from the bloat.