Here are some pictures of our new babies (our first axolotls !)
We love them a lot! They're 6 months old and now 12 cm (4,7 inch) long.
It's a wild type (Pachua) and a leucist (Ningyo) . The wild type is presumably male, because he has a very big cloaca in comparison with the leucist.
We adopted them from people who had babies from their own axolotls. Very happy we didn't have to go to a shop (because of the horror they're doing to animals sometimes!)
Ningyo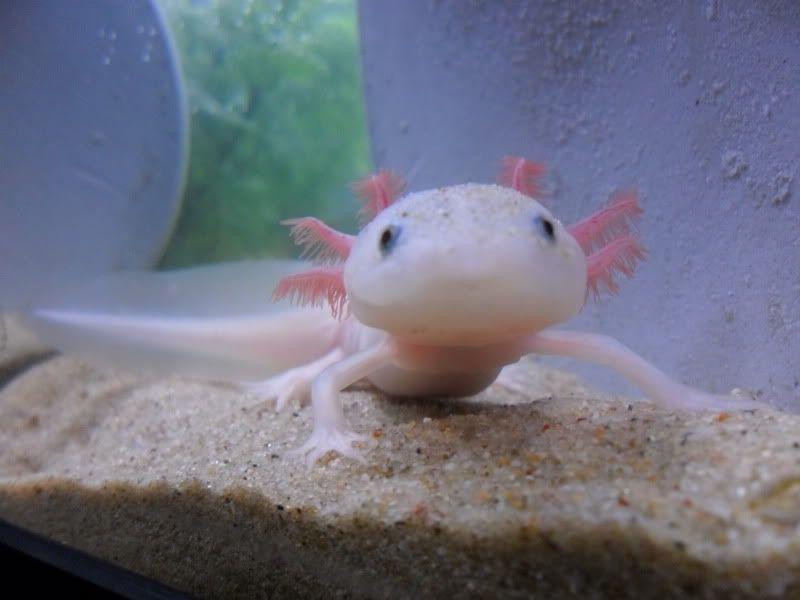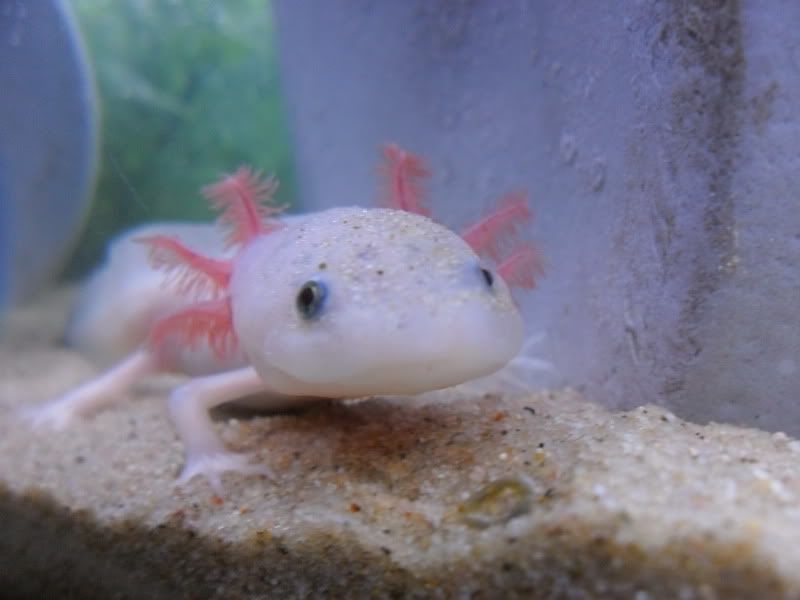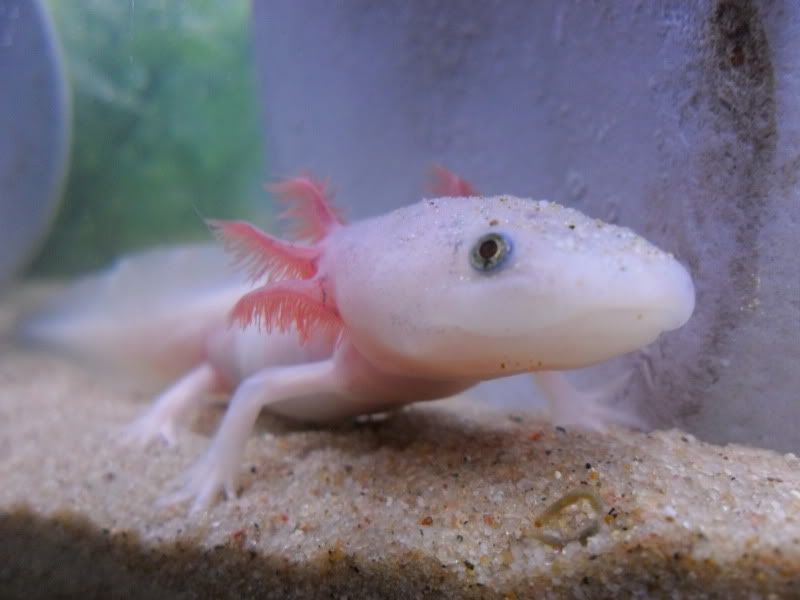 Pachua