Joined

Jan 8, 2021
Messages

7
Reaction score

0
Points

1
Location
Country

United States
I have had my axies since December and January (one was a Christmas present and one was my husband loving it so much he decided we needed a second one
). We cycled the tank for over a week before putting them in. All water levels were perfect, and things were hunky-dory for a while. When the first axie got big enough, we put sand in the tank (bought at pet store specifically for aquariums). Ever since then the ammonia has been steadily rising. I changed between 20-50% of the water every time I saw the high level, put prime in the water, used stability, put pure bacteria balls in the water, used ammonia filter sponges on the HOB filters, took the sand completely out thinking that was the problem, went back to changing the water only once a week in case it was too much and I wasn't letting the cycle really establish, put big rocks in the tank for more surface area for bacteria to grow on, started using "microbe-life" special blend water treatment, …….. The ammonia just keeps going up. I put Seachem Am-Guard in almost every day, and the axies seem to be OK … but this is getting frustrating!! I've attached a picture of my tank with the biggest axie in it (the other one is in a slightly smaller tank because I had to separate them … Oogala (the first one) bit off one of Whosiwhatsit's legs one day!
)).
Please tell me what I'm doing wrong! Do I need to just start completely over? And what do I do with the axies while doing that?
Oh, it's a 29 gallon tank.
Thanks,
T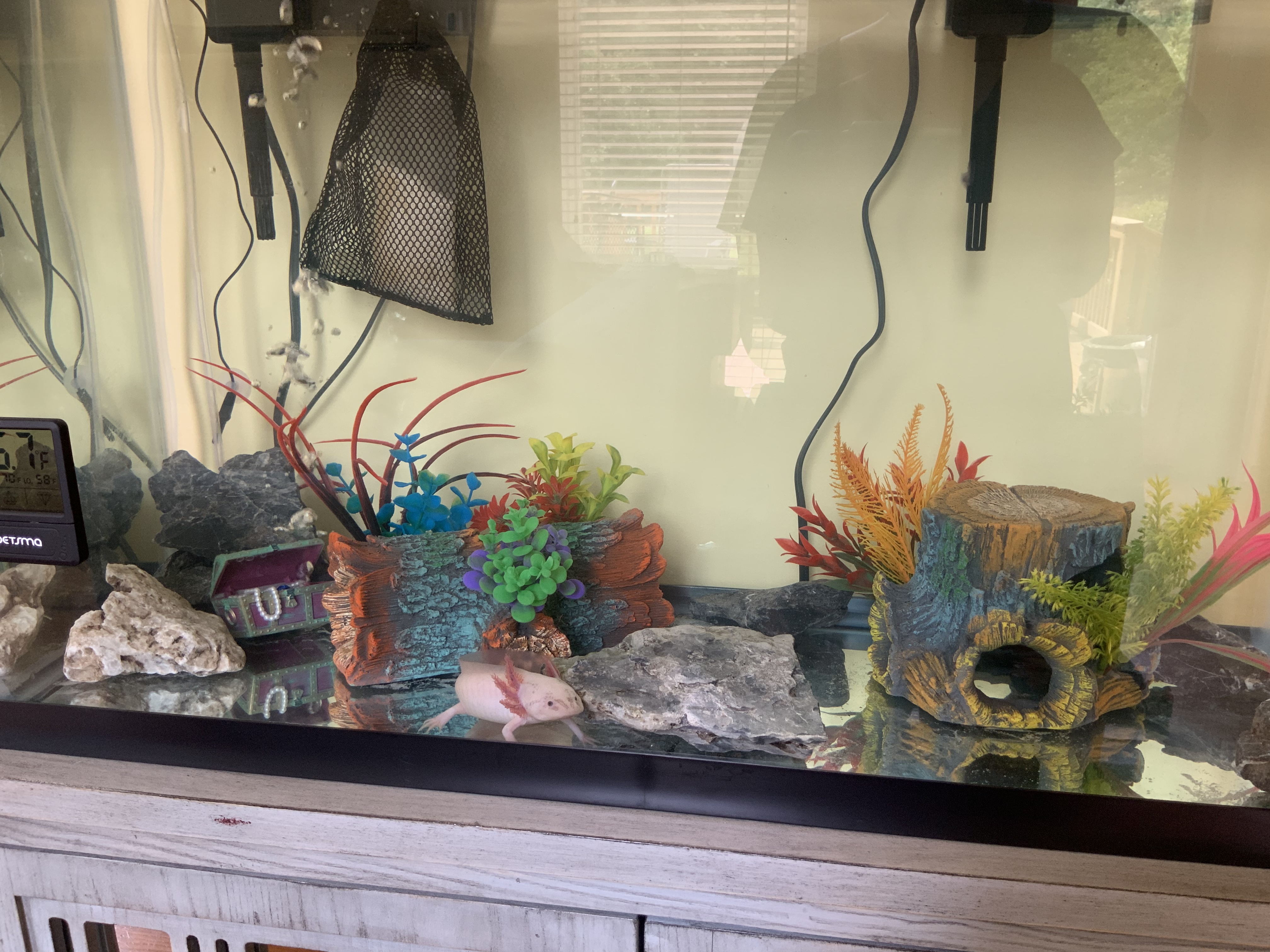 Last edited: