Joined

Aug 17, 2008
Messages

8
Reaction score

0
Points

0
Country

United States
Here are my two roach breeding bins, they're a both 19 litre "really useful box" from Staples with holes drilled through the top
Blaptica Dubia:
19 L plastic box
egg crates (free from local restaurant in NY)
carrots
occasional cat food
Ive had this setup for about 2 years now and have yet to run out, I don't heat this bin because my pacman doesnt eat them fast enough.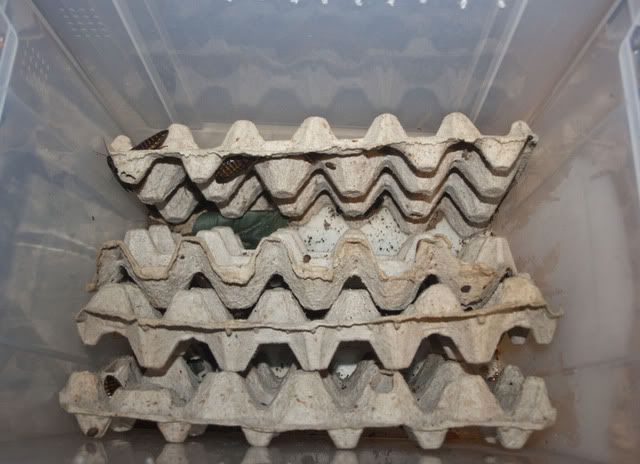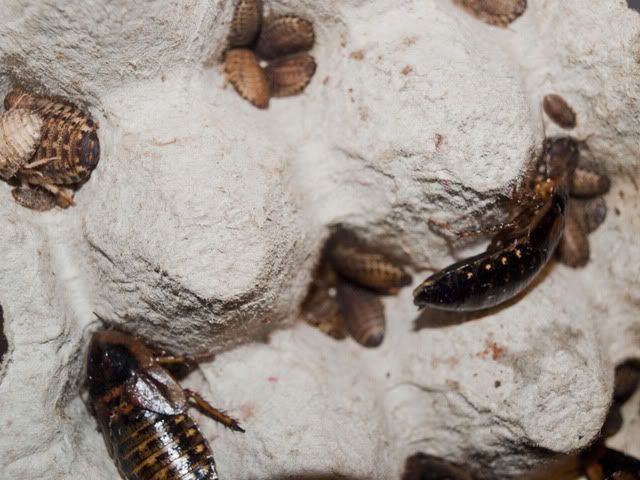 Panchlora Nivea:
19 L plastic box
eco earth
terrarium moss
wood/log
heating pad
vaseline
just started this several months ago, they really chew up the wood, of course these roaches fly so vaseline barrier is needed (theyre also harder to catch). They also seem to need more heat/humidity than the dubia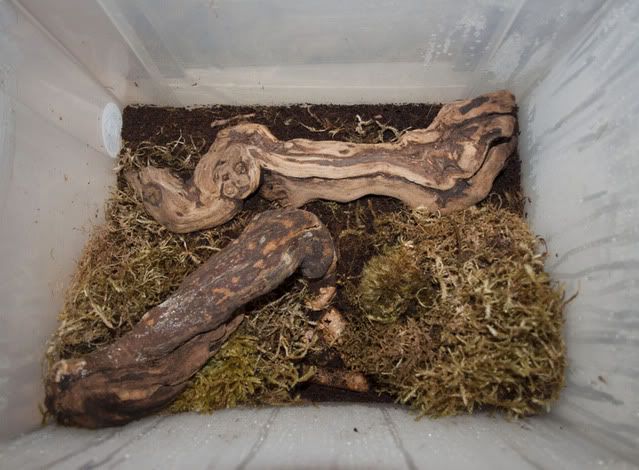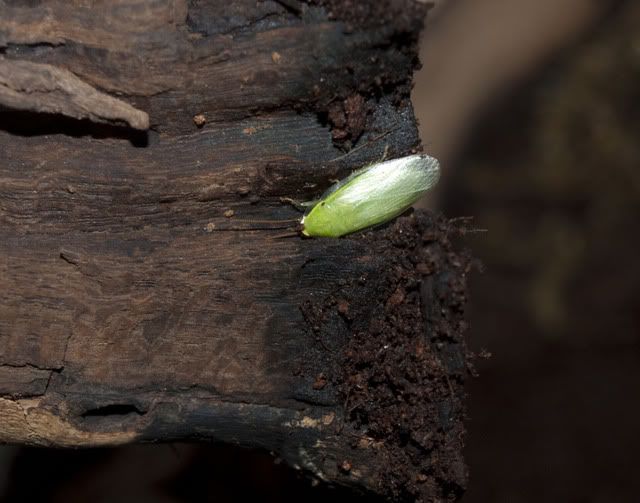 I'm also looking for an additional flying type of roach and a more active/fast roach any tips/suggestions?