Joined

Sep 21, 2021
Messages

20
Reaction score

6
Location
Hi everyone!
I adopted 2 axolotls in November of 2020, Blossom and Taco. They were both babies at the time and we've been raising them since.
over the past few days, I've noticed both of them are looking unhealthy. We took their water to be tested, and the temperature and chemical levels are perfect. Blossom won't eat anything at all. We have moved her diet from frozen bloodworms to live earth worms and chicken pieces, but she won't eat. Taco however loves the new diet, but he's very small. both of their tails and gills have shrunk, and blossom keeps sitting with her mouth open.
I have looked in her throat, and there is nothing stuck in her throat that could be stuck. She's lost an extreme amount of weight and nothing we've been able to do has helped her however we haven't done any fridging yet. Her throat is quite red, so is her neck. We've got her in a hospital tank.
when we try to feed her, she will swallow small bits and get frustrated, throwing up and trying to eat again, until she eventually gives up.
Before and after photos of blossom included ^^;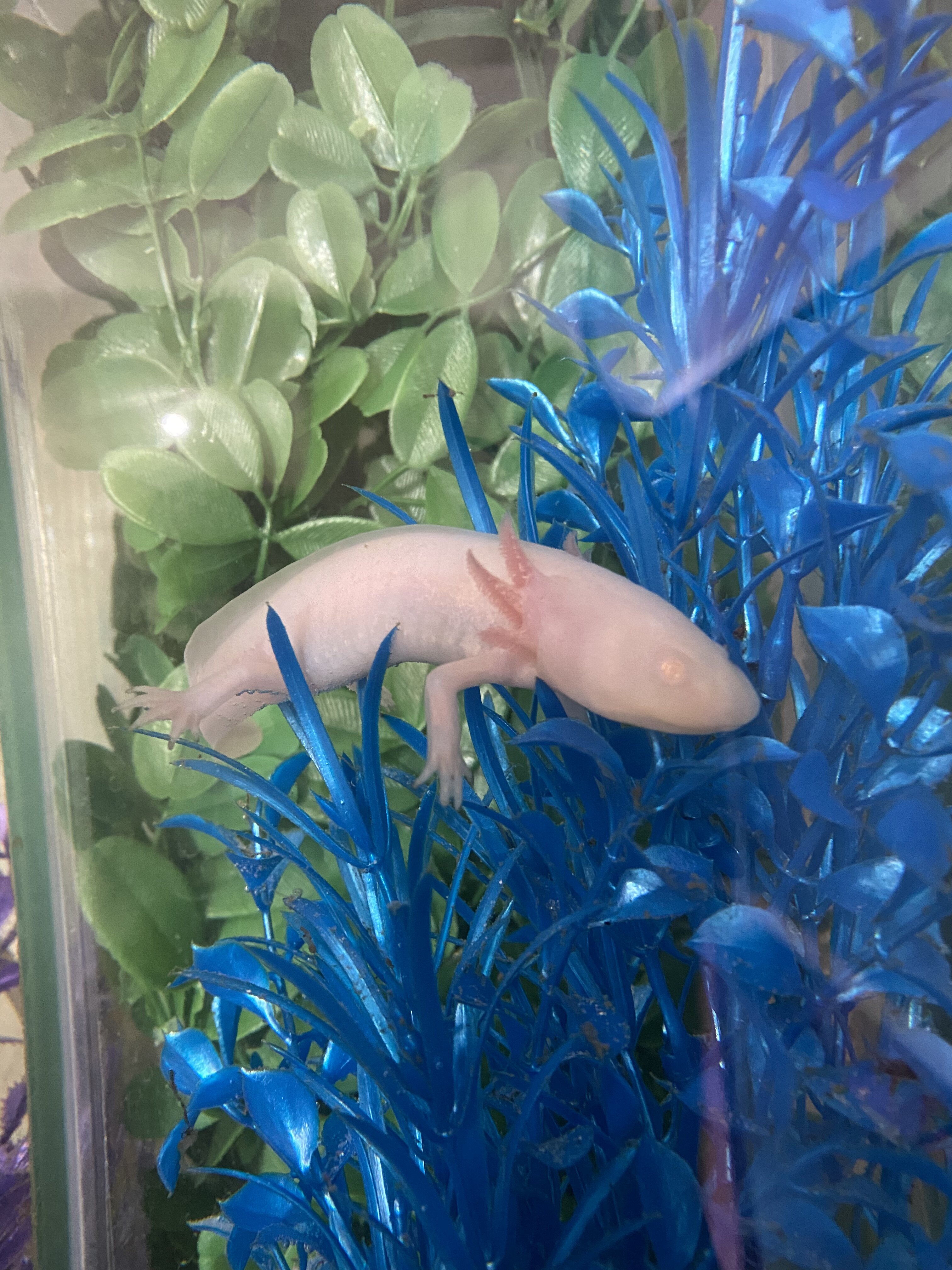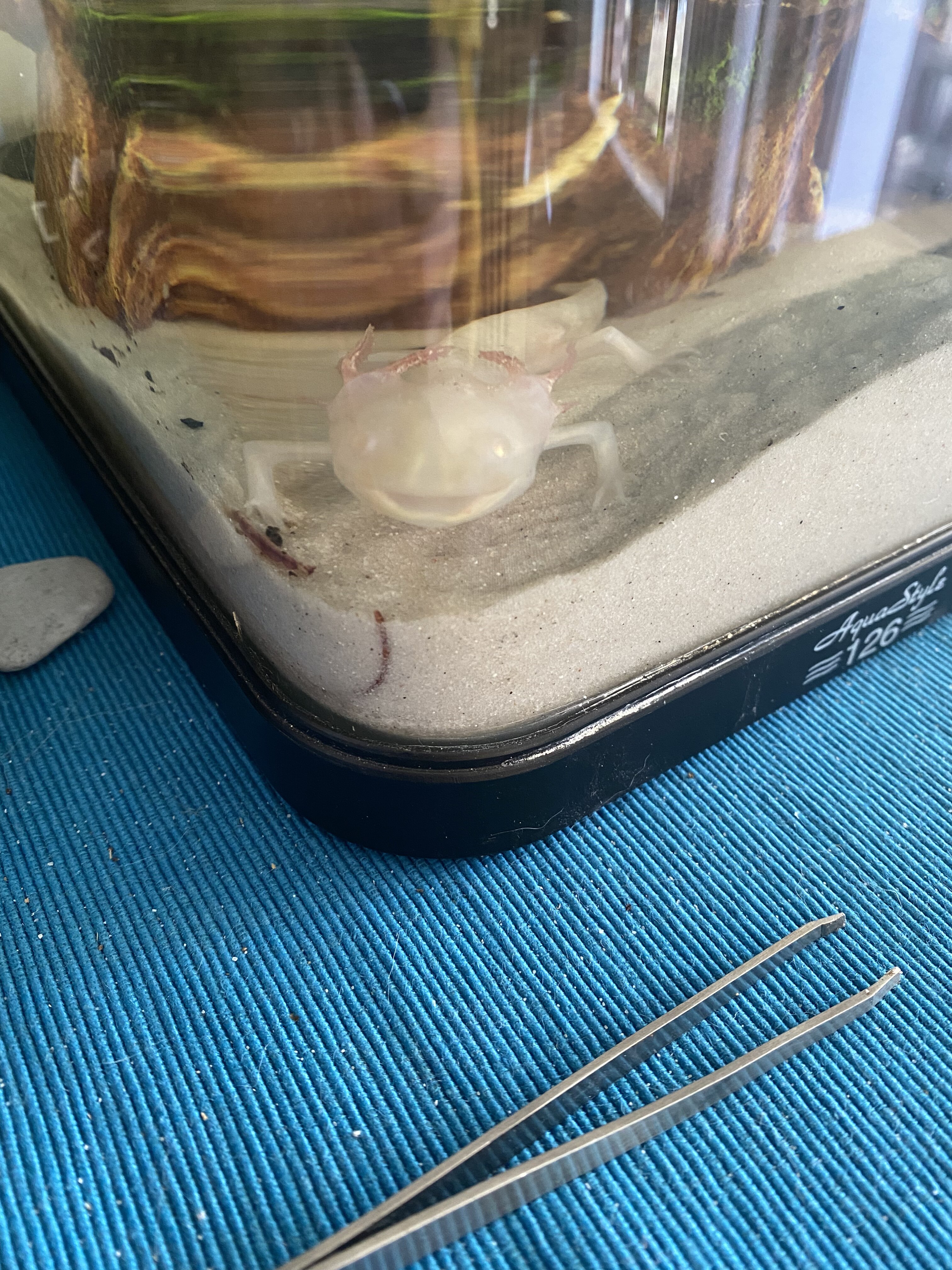 Last edited: