Joined

Mar 26, 2018
Messages

10
Reaction score

0
Points

1
Location
Country

United States
Display Name

Tie_Lint
I just got this little lady yesterday, but lately I've been feeling stressed over how she's been acting and how she looks. It would be great if someone who is more experienced with axolotls (I've only been possessing one for 2 years now, and this new one is my second).
According to the breeder, she is a female white albino who is 1 1/2 years old. I named her Suki.
First, I'm concerned with the shape of her gills, despite looking fluffy, they seem really short and almost choppy looking. Is this normal? Is it just a genetic thing? They kinda look choppy, like they were nipped off. Will they ever grow longer?
Second she is overall dwarfed compared to my first axolotl, Pyro. Pyro is around 10 inches and looks absolutely rotund, with a very large head. She is only 3 inches longer than Suki, but is almost twice the height of her. I try to feed Suki earthworms every day to get her a little bit more beefy, but she seems to be picky and eats like a bird. Should that also be a concern??
Lastly, I feel like she is not actually a female. I look under her tail and I see a small bulge, I don't want to be "that person" and question the breeder that's been doing this far longer than I have, but I've been told that any size bump at the cloaca area will mean that it's a male. Could someone double check? Is she actually a female, or was I juped out of my money and bought a male instead??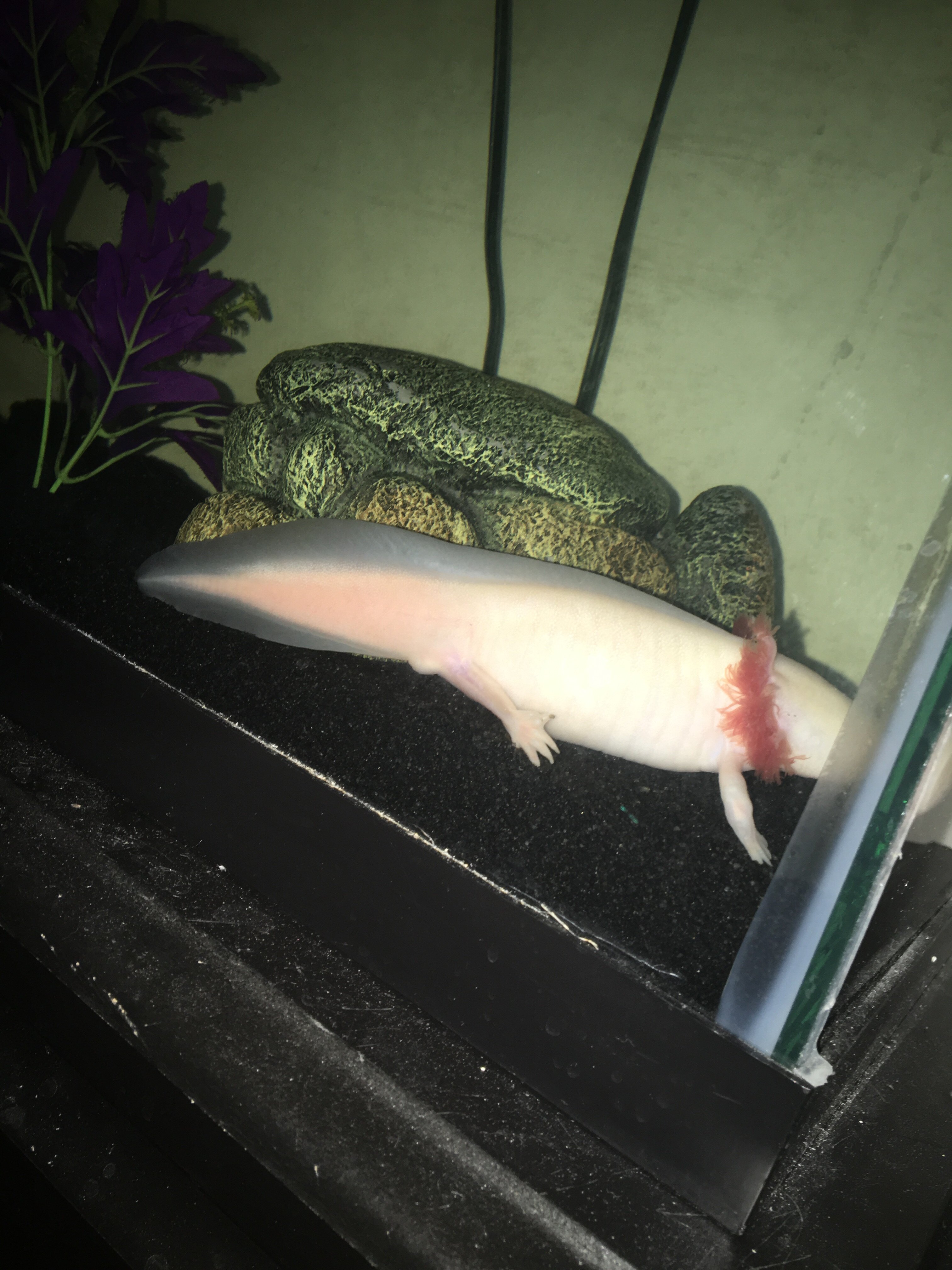 Last edited: