Joined

Aug 24, 2007
Messages

381
Reaction score

23
Points

18
Location
Country

United States
I wanted to wait to post this until I at least saw some good development in the eggs...
I had an exciting Thanksgiving day. I had to come into work (one of the drawbacks of working in a zoo), but finding
Pseudotriton ruber
eggs more than made up for it!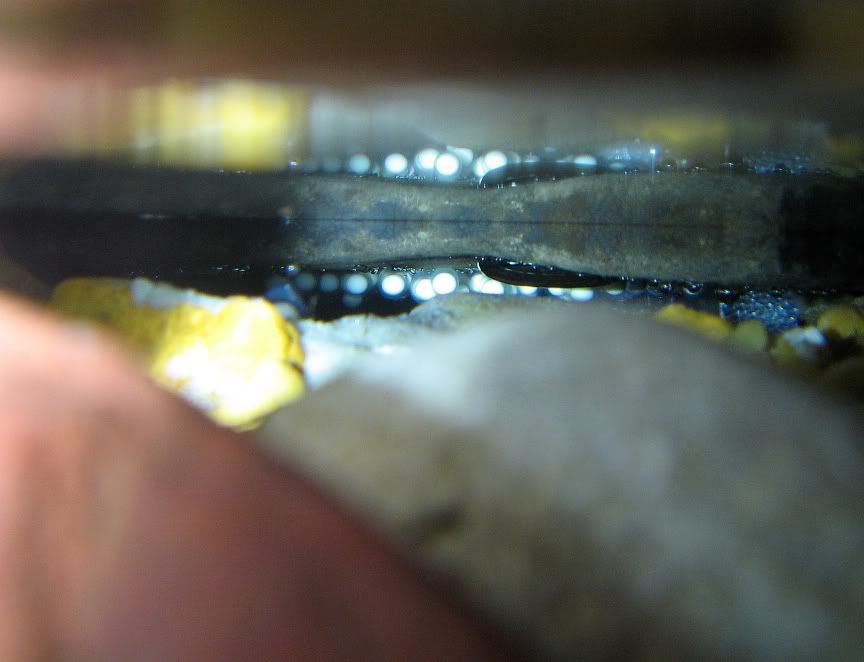 Roughly 50 eggs were laid on the underside of a partially submerged flat rock. The female is still attending and defending the eggs and further excavated sand and gravel from the cavity underneath. ~15 have come loose and I've collected them in deli cups, but so far most are looking good. Development can take 2-3 months in this species, and larvae take years to metamorph, so they have a LONG way to go yet...
The next day I decided to check the dark chamber of the
Eurycea lucifuga
enclosures. Low and behold, there must be some sort of spelerpine magic in the air, as there were well over 90 eggs scattered in the water and loosely attached to the edges of submerged rocks: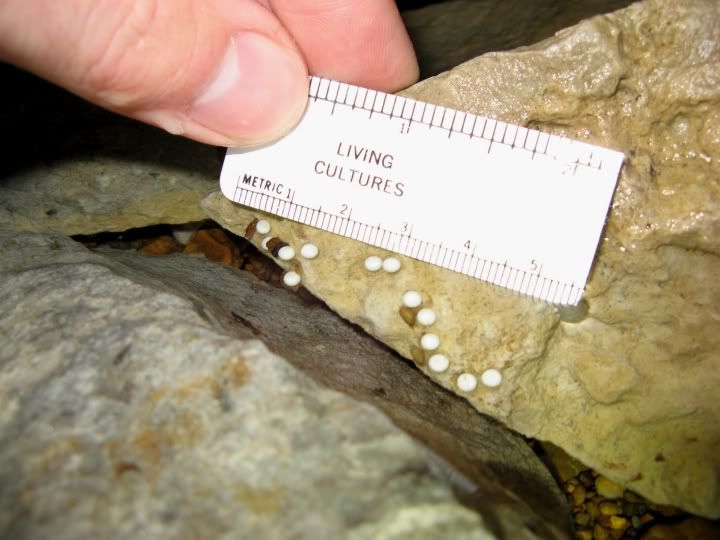 This species does not attend its eggs, so I've removed ~50 of them to hatch in deli cups at a variety of temperatures and different water sources. These are developing quite rapidly and I should have a load of little cave salamander larvae in a month or two
Both of these species have been kept at the zoo for nearly 10 years with not a single egg laid previously. I made some substantial changes to their enclosures over the past year and a half however and am extremely excited that my hunches have paid off
If these eggs hatch we will have bred 5 different plethodontid genera at the zoo this year!
More details to come...
-Tim